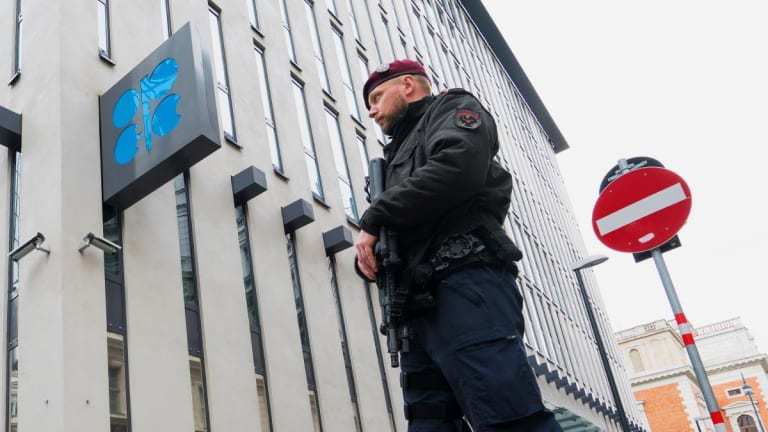 Trump Takes Aim at Auto Imports; Markets End Mixed -- ICYMI
Here's what you need to know now for Friday, June 22.
Here's what you need to know now for Friday, June 22.
Markets ended the day mixed Friday, June 22, as Trump escalated trade tensions with Europe and the Organization of Petroleum Exporting Countries, or OPEC, settled on an oil production agreement that sent the commodity soaring.
The Dow Jones Industrial Average closed 119 points higher, the S&P 500 finished up 5 points and Nasdaq ended the day down 20 points.
In the top story of the day, OPEC agreed to strive for 100% compliance on a deal reached in November 2016 with several non-OPEC members. The oil cartel has been over-complying, largely thanks to Saudi Arabia. Leading up to the meeting, the U.S. administration pleaded with Saudi Arabia to push for an increase in OPEC production, while Iran, recently hit by sanctions from the U.S. that are expected to decrease the country's oil output, demanded the cartel refrain from significantly upping output. Iran walked away happy Friday, able to say it did not back down, but market watchers are concerned the deal was not enough to move prices lower as President Donald Trump has called for in recent weeks. West Texas Intermediate crude prices rallied nearly 5% on the news to settle above $69 per barrel.
Meanwhile, the president threatened to apply a 20% tariff on all cars coming into the United States from the European Union, which sent German auto stocks tumbling and had investors even more concerned over a looming trade war. The news came hours after General Motors Co. (GM) - Get Report  announced plans to bring back to market a familiar model vehicle: The Chevy Blazer.
But GM has made the choice to build the Blazer in Mexico, provoking a hostile response from the United Auto Workers union, which said in a statement that GM is building the SUV south of the border while GM workers in the U.S. are laid off and unemployed. Trump could use this as ammunition to further exacerbate a trade war with NAFTA participants over imported vehicles.
This is an excerpt from "In Case You Missed It," a daily newsletter brought to you by TheStreet. Sign up here.