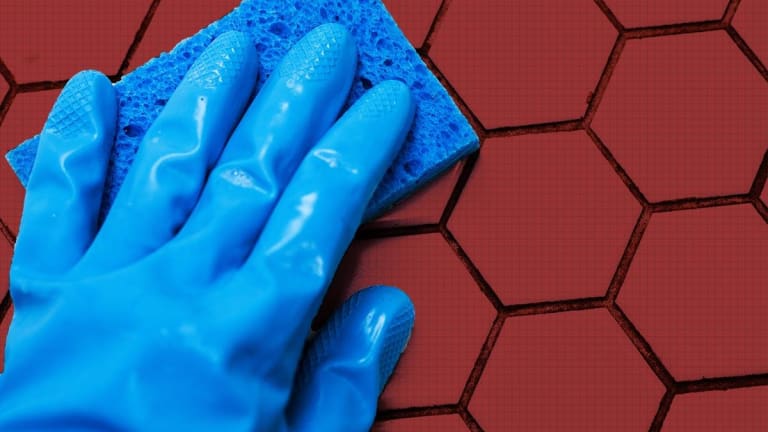 Trump's China Tariff Binge Is Now Affecting Home Specialty Retail
This less talked about niche of the retail space is feeling the burn of the trade tensions.
Most people are used to hearing about how big-named retailers like Walmart Inc. (WMT) - Get Walmart Inc. Report and Target Corporation (TGT) - Get Target Corporation Report are getting hurt by President Trump's tariffs on imported Chinese goods.
There's another area of the retail industry that's feeling the burn of the tariffs. Home furnishings and flooring companies are getting their margins squeezed by elevated costs from the tariffs. "The home furnishings and flooring sectors have been the most directly impacted by the three rounds of implemented tariffs," a team of Goldman Sachs analysts wrote in a note to clients. 
There have already been 10% tariffs put on Chinese imports of furniture goods in early July, but that tariff rate is set to increase to 25% January 1 2019. Roughly 88% of furniture imports come in from China, according to the Goldman Sachs note, which means most furniture retailers who import from China -- and most of them do so -- are felling the pain. 
The Goldman analysts do assume most of the companies impacted by the tariffs will be able to mitigate about 80% the cost-of-revenue increase, leading the analysts to reduce their operating profit multiples by only 20%. Still, that's quite a downward revision. 
Make Money on Closed-End Mutual Funds. TheStreet's Robert Powell hosts an all-star panel of experts who explain everything you need to know on closed-end mutual funds, an often-overlooked investment class. Click here to register and watch for free.
Here are the companies hurt the most by the tariffs:
At Home Group Inc. 
At Home (HOME) - Get At Home Group, Inc. Report , a big box home decor retailer, with a market cap of $1.93 billion, imports 60% of its products from East Asian countries including China, among others, the Goldman analysts said. At Home's most recent quarterly earnings report, for the period ended July 28, showed a year-over-year cost-of-sales increase of roughly 20%. The tariffs went into effect July 6.  On July 10, the White house added tariffs on another $200 billion worth of goods from China. While it's possible some of the cost increase was attributable to other factors, the nearly month's worth of tariffs in the quarter surely had an impact on At Home's gross margin. Since July 6 the stock is down roughly 25%. 
Restoration Hardware Holdings Inc. 
Restoration Hardware (RH) - Get RH (Restoration Hardware) Report sources about 40% of its purchases from China, although the company wants to get that down to 25% to 30% by some point during 2019. Restoration Hardware actually raised its full year earnings-per-share guidance, as it has improved its operating cost structure. Investors remain cautious, however, and the stock is down about 10% since July 6, the day the tariffs went into effect. 
Williams-Sonoma, Inc. 
Williams-Sonoma (WSM) - Get Williams-Sonoma, Inc. Report  said roughly 15% of its cost-of-sales would be subject to cost increases related to tariffs. As this is a relatively low numbers, shares have actually risen about 3.7% since July 6. 
Lumber Liquidators Holdings Inc. 
Lumber Liquidators (LL) - Get Lumber Liquidators Holdings, Inc. Report sources roughly 40% of its goods from China. The flooring category accounted for about 70% of its 2017 sales. The stock is down about 43% since July 6. 
Floor & Decor Holdings Inc. 
Floor & Decor (FND) - Get Floor & Decor Holdings, Inc. Class A Report sources about 45% of its goods from China. About 65% of its total sales in 2017 were flooring services, although only 12% of sales were wood flooring services. Shares are down about 42% since July 6.