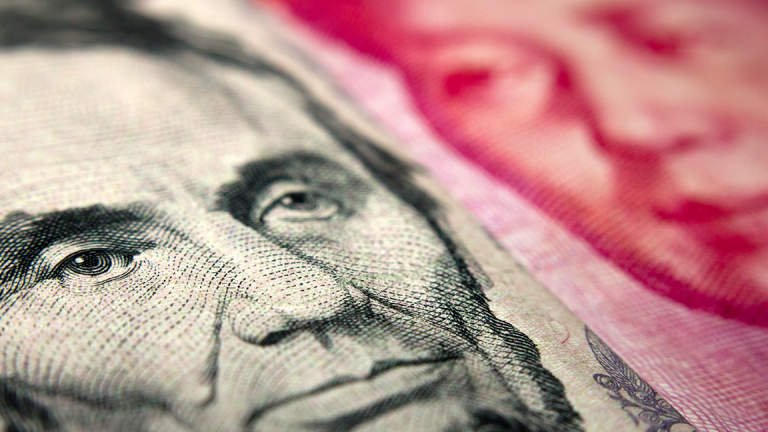 Trump OKs Tariffs on Additional $50 Billion in Chinese Goods: Reports
Trump reportedly escalates growing trade war with China.
President Trump approved tariffs on an additional $50 billion in Chinese goods late Thursday, according to published reports, escalating the trade disputes that began in March. 
Trump was following through on statements earlier this week that he would confront China very strongly, Bloomberg News reported, citing unnamed sources. The Wall Street Journal also reported the decision.
Fears of a growing trade war between the U.S. and much of the rest of the world have contributed to volatile trading on Wall Street in recent weeks. 
Tariffs on steel and aluminium, first announced in March, have begun to affect prices for finished products such as cans used for beer and other beverages.
Employees of TheStreet are restricted from owning individual equities.