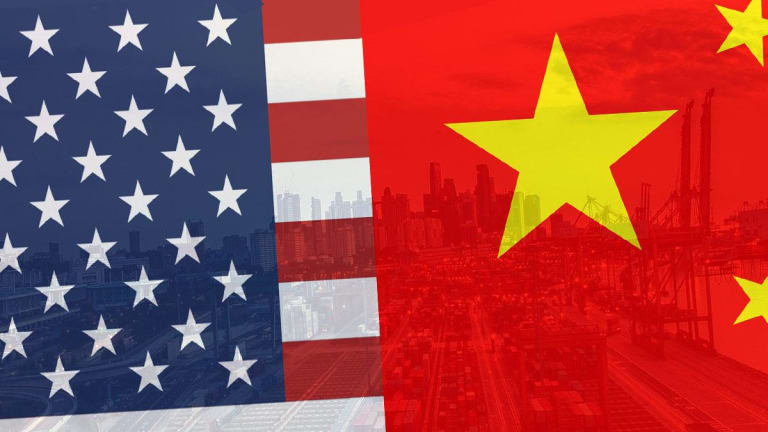 Trump: China Tariffs Delayed, Cites 'Substantial Progress' in Talks
Trump says over Twitter that March deadline will pass without a 25% increase in tariffs on Chinese imports.
President Donald Trump said Sunday that negotiations with China to potentially stave off upping tariffs on imports from the world's second largest economy have made "substantial progress" -- and that no increase would be seen by the March deadline.
"I am pleased to report that the U.S. has made substantial progress in our trade talks with China on important structural issues including intellectual property protection, technology transfer, agriculture, services, currency, and many other issues," wrote Trump over Twitter on Sunday.
Calling the talks "very productive," the President the planned tariff hike would be delayed.
"Assuming both sides make additional progress, we will be planning a Summit for President Xi and myself, at Mar-a-Lago, to conclude an agreement," Trump wrote. "A very good weekend for U.S. & China!"
Trump and Chinese President Xi Jinping had originally agreed to hold off on upping threatened tariffs in December, temporarily cooling the trade war between the two largest world economies, but also taking investors on a stomach-turning ride in the months since. 
The White House had been threatening to increase the fees on $200 billion worth of Chinese imports from 10% to 25%.
Earlier on Friday, Trump forecast a potential thaw when hosted an event with Chinese Vice Premier Liu He, and said, "We're having very good talks. There's a chance that something very exciting could happen."