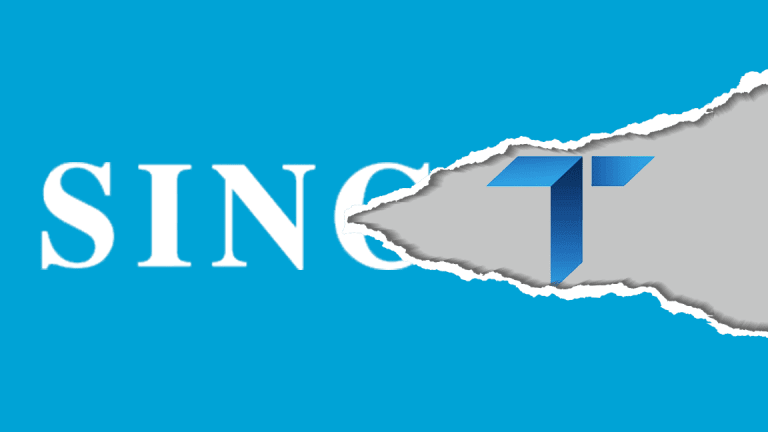 Tribune Media Open to More Deals; MTA Catches Downgrade -- ICYMI
Here's what you need to know for Thursday, August 9.
Mergers and acquisitions continued to be the overwhelming motif of this week. Tribune Media (TRCO)  is open to another deal after the company on Thursday scrapped a deal with Sinclair Broadcast (SBGI)  . "Given our assortment of assets, we remain open to all opportunities . . . in terms of further consolidation in the industry as well as pushing our businesses as hard as you can push them," said Tribune CEO Peter Kern on a Thursday, August 9 earnings call. The company seemed to stress that it was open to either being acquired or doing the acquiring itself, according to The Deal's David Hatch. The Deal reported last month that Tribune is far better positioned than Sinclair to pursue another combination because the FCC's criticisms were directed solely at Sinclair. Among the potential partners is Twenty-First Century Fox (FOXA)  , which recently sold its studio and entertainment properties to the Walt Disney (DIS)  , Hatch writes. Fox was in talks to buy Tribune before Sinclair agreed to purchase the company for $3.9 billion, and in May announced it would buy seven divested TV outlets for $910 million. That deal, too, was scuttled on Thursday.
No secret to most in the Tri-State area, but maybe some don't know: the New York City subways are in pretty rough shape. Now, so seems to be the case with the debt situation of the Metropolitan Transportation Authority, the group that runs the subways, buses and other forms of public transportation in the Tri-State. Funding issues and debt service needs have led S&P Global Ratings to put the brakes on the issuer credit rating of the MTA. The ratings agency downgraded the New York transportation authority to A from A+. S&P also lowered its long-term rating and underlying rating on certain transportation revenue bonds to A from A+ and certain others to AA/A-1 from AA+/A-1. Certain other ratings were maintained. S&P's outlook is negative. Some fascinating elements come out of the agency's annual report. In 2017 the MTA posted a $273 million deficit on $8.74 billion in operating revenue and $6.43 billion in taxes and subsidies. The agency's debt service costs totaled $2.53 billion on what was $40.15 billion in debt as of July 5. A board presentation on the July financial plan shows projected revenue gaps of $262 million in 2020, $424 million in 2021 and $634 million in 2022, noting "new revenue sources are required." The downgrade comes a day after New York's city council voted to stop issuing new licenses for ride-hailing services. Politicians cast the action as one that would aid for-hire drivers and attack rising traffic congestion. An Uber Technologies Inc. spokesman, however, promptly said the action would do "nothing to fix the subways."
Markets Today: Stocks slid in the final minutes of trading on Thursday, Aug. 9, as ongoing trade disputes between Washington and Beijing held down gains on Wall Street. The Dow Jones Industrial Average fell 75 points, or 0.3%, to 25,509, the S&P 500 fell 0.14%, and the Nasdaq rose 0.04%.
This is an excerpt from "In Case You Missed It," a daily newsletter brought to you by TheStreet. Sign up here.