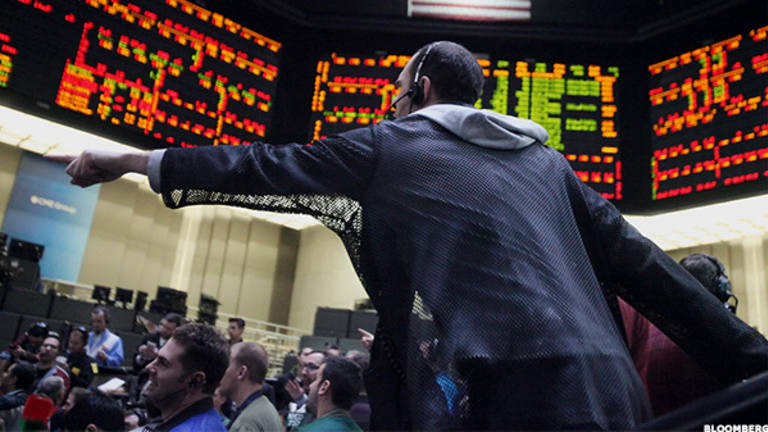 Transocean (RIG) Stock Gains Today on Better Than Expected Earnings
Transocean (RIG) shares are rising today as the company reported strong fourth quarter earnings and revenue results.
NEW YORK (TheStreet) -- Transocean (RIG) shares are up 3.15% to $16.55 in trading on Thursday following the release of the independent energy company's fourth quarter earnings results after the closing bell yesterday.
The Swiss energy company's shares are rising after reporting a fourth quarter net loss that was not as wide as analysts expected. The company lost $739 million in the quarter, yielding an EPS of 95 cents per share when adjusted for one time losses, while analysts were modeling that the company would report earnings of 79 cents per share. 
The company generated revenue of $2.24 billion in the period, also topping Wall Street's consensus forecast of $2.12 billion in revenue for the quarter.
The company experienced a net loss this quarter after reporting a profit during the same period last year due to a $992 million charge in the quarter to correct the value of its drilling business in the midst of falling crude prices that have declined over 50% since June.
TheStreet's Daniel Dicker wrote an article on RealMoneyPro.com earlier today titled 'Put Transocean, SeaDrill Back on the Radar' detailing the good and the bad that Transocean stake holders have to look forward to in the coming year as the oil sector continues its volatile turn while crude prices stabilize:
"Let's look at the negatives first. With oil below $75, there is little incentive to initiate new and very complex deepwater projects. This is why Transocean avoided guidance for the rest of 2015; it cannot in any way guess what revenue, beside the already-contracted $7 billion, will emerge. But we can be relatively sure it won't be much. Even if oil were to recover immediately, it would be at least a year before new contracts delivered either RIG or SDRL a decent 90% or more utilization. The nervousness about when the cycle will turn (and whether it will be in time) has led to several downgrades of both the stocks and their debt. Things aren't likely to get better until mid-2016 at the earliest.
Now let's look at the positives. Both Transocean and SeaDrill haven't been unaware of the dire conditions they're in. Both have aggressively scrapped older, more maintenance-intensive rigs and continue to lower cap-ex costs. Both have slashed their dividends -- SeaDrill completely and Transocean by 80%. We're finally done with goodwill write-downs, with Transocean taking its last one in this quarter. Leaner companies are emerging, with more modern, efficient fleets.
We can see the scenario clearly, provided these two survive: a strong recovery in oil leads directly to a shortage of deepwater assets and a spike in day-rates on floaters. Their exclusivity and specialization are what matter. In the end, major oil company have only two places to go to lease rigs capable of working a six-year project and produce oil from three to five miles beneath the sea, and it's these two names."
TheStreet Ratings team rates TRANSOCEAN LTD as a Sell with a ratings score of D+. TheStreet Ratings Team has this to say about their recommendation:
data by