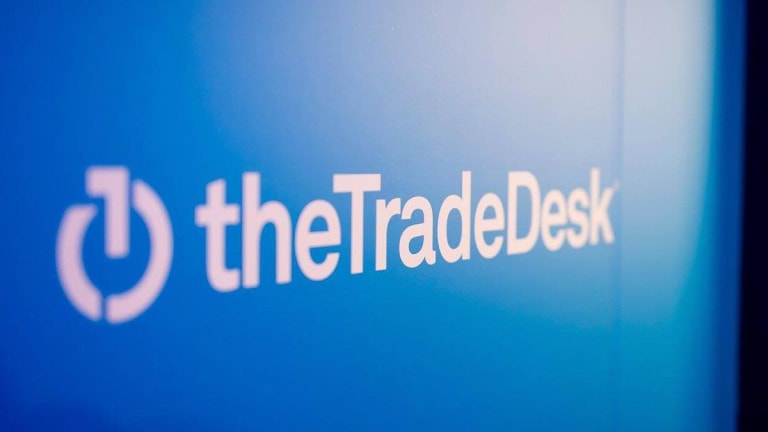 Trade Desk Shares Jump on Earnings Beat, Increased Guidance
The digital-advertising platform operator also increases its full-year guidance.
Share of Trade Desk (TTD) - Get Free Report rose by as much as 6% on Friday after the digital-advertising platform operator reported third-quarter earnings that beat Wall Street expectations and increased its full-year guidance.
The stock was up 3.8% to $200.07 at last check.
The Ventura, Calif.-based company reported revenue of $164.2 million, up from $118.8 million a year ago. Analysts were expecting revenue of $163.7 million for the quarter, according to FactSet.
Net income was $19.4 million, or 40 cents a share, vs. net income of $20.3 million, or 44 cents, a year ago. Adjusted EPS was 75 cents compared with 65 cents. Analysts were expecting adjusted EPS of 67 cents, according to FactSet.
The company said it expects revenue of $213 million in the fourth quarter, which is in line with expectations of $212.5 million, according to FactSet. It also increased its full-year revenue guidance to "at least" $658 million, up from $653 million. Analysts are expecting revenue of $657 million for fiscal 2019.
Adjusted EBITDA of $209 million for the year also was revised up from $201 million.
Macquarie analysts Tim Nollen and Jordan Boretz said in a note that Trade Desk reported "a solid if not spectacular beat and raise." The analysts said the company's growth rate was "slowing, but the opportunities are still excellent."
They reiterated their outperform rating on the shares, adding that the company is "in a great spot to capture programmatic ad growth." However, they reduced their target price to $240 from $300 "as the SaaS/internet peer group multiple has come down."