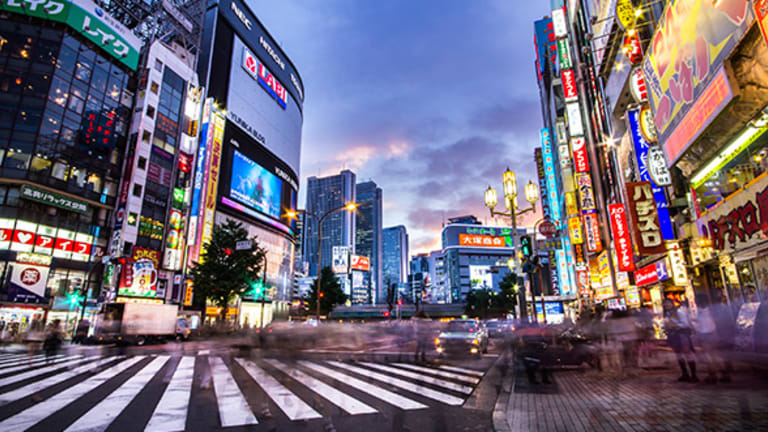 Tokyo Stocks Get a Boost from U.S. Tech Rally
Nasdaq gains help boost Tokyo's Nikkei 225 in early trade Tuesday; U.S. stock futures in the green.
Asian stocks were mixed to higher in early trade Tuesday, with Tokyo stocks carrying on the global rally fueled by tech gains in the U.S.
Japan's Nikkei 225 added more than 225 points, or 1.13%, to 20,293.07 in morning trade. Hong Kong's Hang Seng was down just 0.03% at 25,913.59.
U.S. stock futures were all green early in the overnight trade, with Dow futures up 19 points, or 0.09% and S&P 500 futures gaining 0.07%. Nasdaq futures climbed 0.19%.
Gold futures tacked on 0.02% to 1,246.90, while crude oil futures dipped a penny to 44.19.
Wall Street began the week with big gains on Monday, as a rebound in tech names pushed the Dow and S&P 500 to new closing records.
The S&P 500 was up 0.83%, the Dow gained 0.68%, and the Nasdaq added 1.42%.
The Dow has hovered at record highs in recent weeks following an upbeat first-quarter earnings season and heading into the Federal Reserve's decision earlier in June to hike interest rates.
This article was written by a staff member of TheStreet.