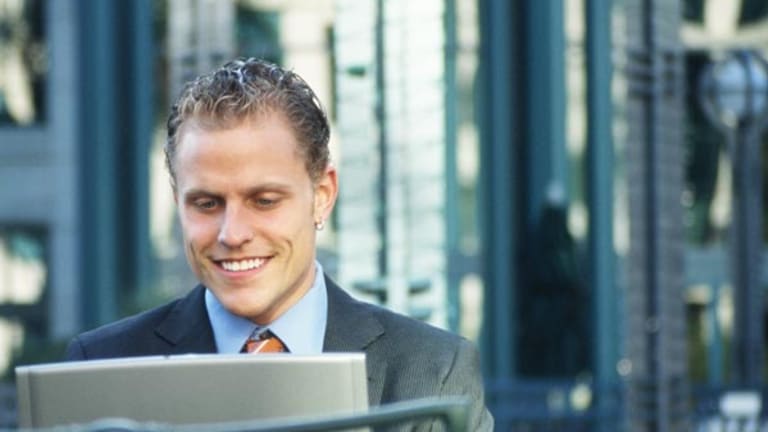 Time to Buy Satellite Radio
Sirius and XM are undervalued and have a speculative twist.
Sirius and XM are undervalued and have a speculative twist.
This column was originally published on RealMoney on March 6 at 1 p.m. EST. It's being republished as a bonus for TheStreet.com readers. For more information about subscribing to RealMoney, please click here.
Investors who have speculated on satellite radio should consider buying both
Sirius
(SIRI) - Get Report
and
XM
(XMSR)
now. The valuations of both stocks have improved, and this share price weakness has improved the ValuEngine ratings on these names from sell to hold. But two other, more speculative angles on satellite radio -- a bet on the value of the "real estate" orbiting the Earth, and on the value of the satellite spectrums -- makes each worth holding separately, whether the merger happens or not.
When Sirius and XM announced their merger Feb. 20, ValuEngine had sell ratings on both companies. If the deal is approved (currently hoped for by year-end), it would combine two companies that haven't been able to make it into the green on their own into a stronger whole. My speculation is that regulators will approve the deal.
If the Justice Department and Federal Communications Commission approve the merger, XM owners will receive the equivalent of 4.6 shares of Sirius. The FCC would have to allow one company to hold both satellite radio licenses. Former U.S. Attorney General John Ashcroft is lobbying for the National Association of Broadcasters to prevent the deal -- in an about-face after having offered his lobbying firm's services to XM -- but I don't believe his efforts will present a serious threat to this piece of business. Both XM and SIRI are equally attractive. If the deal is approved XM shares are exchanged for SIRI shares at a discount.
Now, while the combined company could succeed by reducing costs (letting Howard Stern and other high-priced talent go elsewhere), I'm more focused on improved valuations. Both Sirius and XM have given up the price gains both enjoyed following the merger announcement -- XM traded at $18.25 in the Feb. 20 premarket and Sirius at $4.20,
which seemed unsustainable even then. Both are also now relatively cheap by historical standards.
Now ValuEngine has upgraded Sirius to hold from sell Monday. Sirius had been rated a sell since Dec. 8, 2005, when I
wrote about the stock's overvaluation. Shares are now cheap at half the price: Sirius closed Monday at $3.37, down 54.5% from its close at $7.42 on Dec. 8, 2005.
Sirius' fair value is now up to $4.73. That makes the stock 28.7% undervalued at Monday's closing price. Investors with a speculative flair (more on that below) should consider adding to positions on weakness to my monthly value level of $2.99 and quarterly value level of $2.64, and reduce holdings on strength to my semiannual risky level at $4.60.
Sirius Satellite
(SIRI)
Source: Reuters
ValuEngine upgraded XM to hold from sell on Feb. 21. The stock's fair value is now at $28.97. That makes the stock 53.5% undervalued at Monday's $13.47 closing price.
Investors should consider adding to positions on weakness to my monthly value levels are $12.52 and $12.22, and reduce holdings on strength to my quarterly risky level at $20.18. If XM shares were converted to Sirius stock today, the equivalent price would be $2.93, for a 13% discount.
XM Satellite
(XMSR)
Source: Reuters
Call satellite radio a spectrum speculation. In the late 1960s, I worked as an engineer on projects related to the lunar module at Grumman. Those experiences lead me to believe that the satellites currently operated by Sirius and XM have been designed to do more than they do currently. Remember that the lunar exploration module, or LEM, saved the lives of the Apollo 13 mission astronauts, helping return them from an orbit around the moon.
It's possible that the Sirius or XM satellite spectrums could be used for other products, such as Internet connectivity, cell phones or video, which could turn the combined entity into a long-term home run. Or the combined company could keep one of the satellite radio licenses and sell the other.
Consider speculating on the value of the real estate orbiting the earth. As an engineer, I would bet that both Sirius and XM have overdesigned the technology, and that the spectrums each controls can be monetized more than they already are.
At time of publication, Suttmeier had no positions in any of the stocks mentioned in this column.
Richard Suttmeier is the chief market strategist for RightSide.com, where he writes the Small Stocks and Sector Report. Early in his career, he became the first long bond trader for Bache and later began the government bond department at LF Rothschild. Suttmeier went on to form Global Market Consultants as an independent third-party research provider, producing reports covering the U.S. capital markets. He has also been the U.S. Treasury strategist for Smith Barney and chief financial strategist for William R. Hough. Suttmeier holds a bachelor's degree from the Georgia Institute of Technology and a master's degree from Polytechnic University. He appreciates your feedback;
to email him.