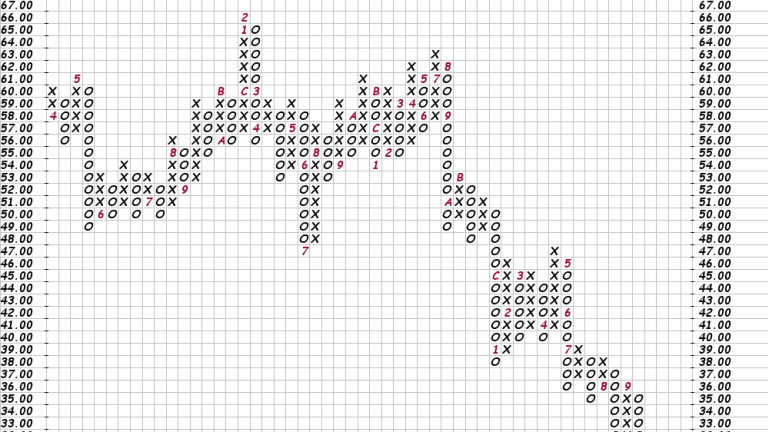 Time to Buy BHP Billiton (BHP) Stock? Watch the $31, $36 Levels
The stock has held twice at the critical $31 level, and it will have to rally over $36 to break the downtrend.
NEW YORK (TheStreet) -- If a money manager would suggest that coal, copper, iron ore or petroleum would be the next market leader on the upside, they would probably be stoned -- or worse, lose accounts that took years to cultivate. But if a famous investor like Carl Icahn announced that he acquired a sizeable position in such a company, you might think otherwise. Investors took notice when Icahn took a position in the natural resource company Freeport-McMoRan (FCX), and BHP Billiton (BHP) - Get Report is another name not making the new high list that you might not normally embrace. Maybe it's time to rethink BHP.
When I was 10 years old, my late Uncle Sydney taught me to read the Wall Street Journal starting at the back of the C section. This is where you could find the cost of money and materials. Uncle Sid also told me not to look for ideas on the front page but to find stories on page 17 that were headed to the front page. BHP is a page 17 story right now.
BHP had a huge rally from late 2008 to its peak in early 2011, see chart, above. Over the next four to five, the price of BHP made a round trip back to the dark days of 2008 to 2009.
In this second chart, above, we show a Point and Figure chart of BHP. Yes, it is still very much in a downtrend, but notice that the $31 level has, for now, held twice. In this weak overall market environment, BHP could easily print a new low of $30, but this is an early attempt to hold, or dare we say bottom, despite the negative news surrounding the materials sector.
In this last chart of BHP, above, the downtrend is unmistakable, but notice the improvement in the On-Balance Volume (OBV) line the past five to six weeks. The pattern of lower highs on the OBV line is broken but the downtrend on the price chart is intact. BHP will have to rally over $36 to break the downtrend. We are willing to put BHP on our watch list and see how it develops from here.