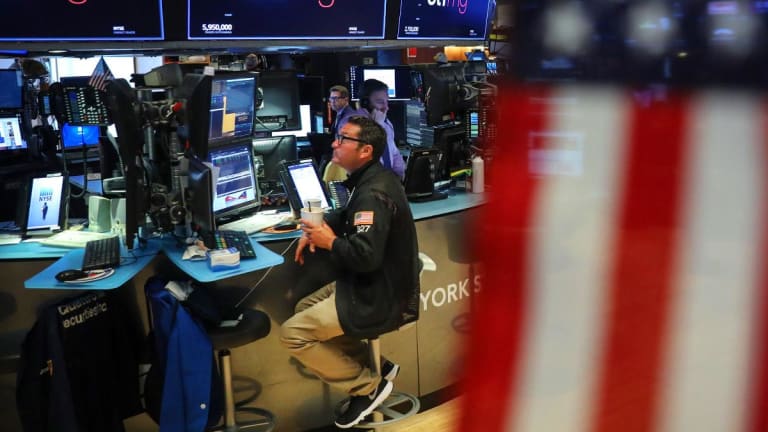 Tilray Shares Go Crazy; Healthcare Services M&A to Remain Strong -- ICYMI
Here's what you need to know for Wednesday, Sept. 18.
Sheesh, get a load of Tilray (TLRY) . Up about 800% on the year (almost doubling today), and down about 20% after hours. Profits? Who cares. Fundamentals? Eh, forget em. OK, it's not that black and white, but the company's recent run-up flies right in the face of any rational valuation. Real Money's Kevin Curran points out that even some of the most bullish analysts have struggled to keep up with the stock's minute-by-minute moves. Vivien Azer, senior research analyst for beverages, tobacco and cannabis at Cowen & Co., has nearly doubled her Tilray price target in less than two weeks and still can't keep up. She gave the stock a $34 price target in an Aug. 13 research note but boosted that to $62 on Aug. 29. Then Tuesday, she reiterated a "Buy" rating on Tilray but released a note without a price target at all, because who knows where the stock is going? To be sure, there are plenty of risks. Pot is still federally illegal and banking in the business is tough, though that's changing. Still, it's a tough pill to swallow, for a company that recorded just $9.7 million in sales last quarter. "Even if the company doubles that again in the current quarter to $20 million, its current valuation at around $21 billion is more than 1,000x sales," Curran writes. Is it a sign of a market top of just pent up enthusiasm for the weed business? Probably the latter, but some could argue the former. Time will tell, and in the meantime, investors should keep a close eye on their Tilray position. A company with so few fundamentals could give back those gains just as fast as it adds them.
Expect more healthcare services and insurance deals, explains The Deal's Armie Lee. But a proliferation of deals in the space has little to do with the DOJ's decision to approve Cigna's (CI) acquisition of Express Scripts (ESRX) , analysts tell Lee. "To counter costs, players are looking for ways to either modify their business model or harness disruptions in the marketplace," Bernstein analyst Lance Wilkes said in an interview with TheStreet's sister publication. In the long term, most of the growth in the managed care realm is expected to come in the government space, he noted, adding that companies such as Centene Corp. (CNC) could be acquirers or acquisition targets. To be sure, there will be some "fall-out" from the mega deals currently crossing Washington's transom. The Department of Justice's recent approval of Cigna-Express Scripts and the likely approval of the CVS's (CVS) acquisition of health insurer Aetna (AET) could make it easier for other companies to feel comfortable pursuing large transactions, Lee explains. Paging Humana (HUM) ?
Markets Today: Stocks ended mostly higher on Wednesday, Sept. 19, amid signs the U.S. and China could be prepared to broker an agreement in their ongoing trade war. The Dow Jones Industrial Average rose 159 points, or 0.6%, to 26,406, within shouting distance of its all-time high of 26,616.71. The S&P 500 rose 0.1%, and the Nasdaq fell 0.1%.
Michael D. Brown, Assignments Editor, TheStreet Inc.
Not already receiving In Case You Missed It daily?
Sign up here for this newsletter and other great free content from TheStreet