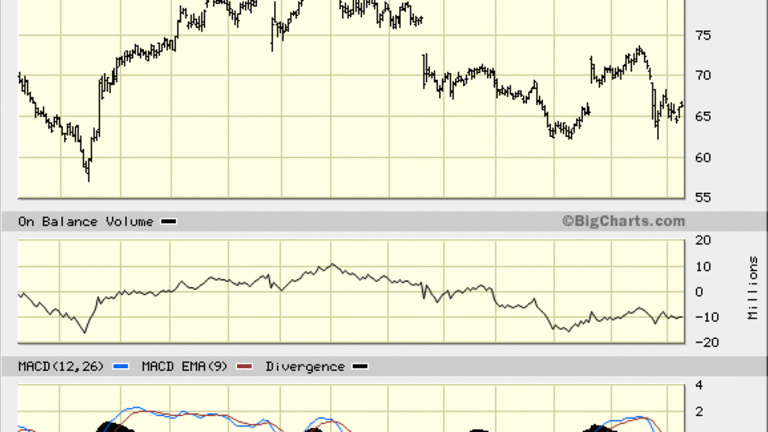 NEW YORK (TheStreet) -- Paper companies don't make waves, exciting headlines or disruptive innovation every day, but they could deliver more than paper profits in the weeks ahead.
Packaging Corp. of America (PKG) - Get Packaging Corporation of America Report shows a possible double bottom pattern in July and August in the chart below.
PKG has been showing some early accumulation in the chart above. Notice the slowly rising On-Balance-Volume (OBV) line from July onward. The PKG chart also shows an upside gap in July. The gap was eventually filled, but prices have stabilized and look poised for renewed gains as the Moving Average Convergence Divergence oscillator is close to a bullish crossover.
Greif (GEF) - Get Greif Class A Report is very interesting. See the chart above. GEF has been in a decline from the speed limit -- $55 to below $30. Look at the March to May period. Prices move sideways to higher, and notice the strong up move for the On-Balance-Line. This was some fairly aggressive buying of GEF. Prices subsequently declined to a new low, but the OBV line only made a shallow dip, telling us the majority of longs held their positions. The next move for GEF should be a rally into resistance in the $40-$45 area.
International Paper (IP) - Get International Paper Company (IP) Report has more work to do, unfortunately. Prices of IP and its OBV line have been going down since February. If prices have seen their worst, investors should consider going slow on IP as the OBV line is still pointed down.