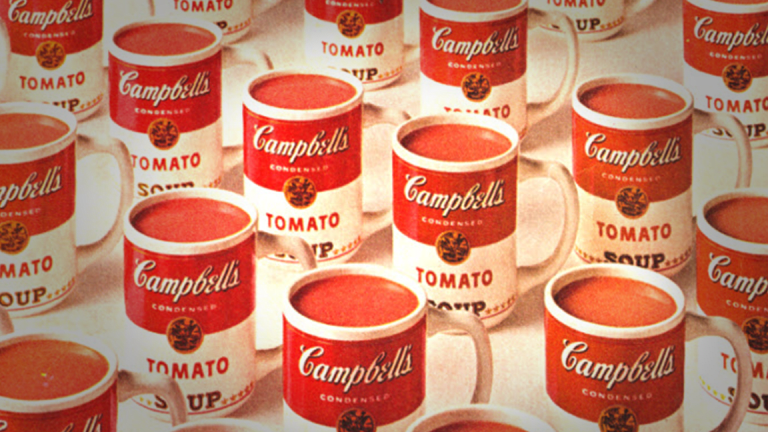 Third Point Calls for Campbell Soup Sale
Third Point confirms stake in Campbell Soup, calls for sale.
This is piping hot.
Third Point confirmed reports on Thursday, Aug. 9 that it was calling for Campbell's Soup Co. (CPB) - Get Report to sell. 
The hedge fund also confirmed that it has a 5.7% stake in the soup company via a 13D SEC filing on Thursday.
"These [Campbell's] shareholders include the founder's many descendants, who are beneficiaries of trusts controlled by certain members of this board and who have been ill-served by the poor oversight of the Issuer's business. One such descendant shareholder who strongly shares our views is George Strawbridge, and we have agreed to act together to pursue change at the Issuer," read the 13D filing by Third Point.
Campbell's former CEO, Denise Morrison, stepped down in May after a disappointing quarter. Keith McLoughlin took over as interim CEO. It's been reported that McLoughlin and Dan Loeb, the president of Third Point, met last month.
"The Reporting Persons' analysis shows that years of abysmal oversight by the Issuer's Board of Directors permitted management missteps, dismal operating performance, and a series of ill-advised acquisitions to take an irreversible toll on the Issuer. Today, the stock trades at roughly the same price it did in 1996, and the Issuer carries a debt load of more than 5x its EBITDA, which provides limited room to maneuver in the face of deteriorating operational and financial results," continued the filing. "This predicament is exacerbated by a lack of leadership at the Issuer following the abrupt exit of its Chief Executive Officer without a successor in place or even a search process underway. One of the most essential duties of any Board of Directors is to avoid this kind of a situation by making CEO succession planning paramount; the current CEO vacuum reminds the Reporting Persons of Ben Franklin's resonant insight that "if you fail to plan, you are planning to fail."
"As previously announced on May 18, the company is currently undertaking a Board-led comprehensive strategy and portfolio review to examine all potential paths forward to maximize shareholder value," said Campbell Soup in a press release. "Our entire Board of Directors remains dedicated to delivering a go-forward strategy that will drive value for all shareholders. As we stated when we announced the review, we look forward to sharing the details of our plans when the company reports its fourth-quarter and full-year results on August 30 and engaging with our shareholders on our strategic plan."