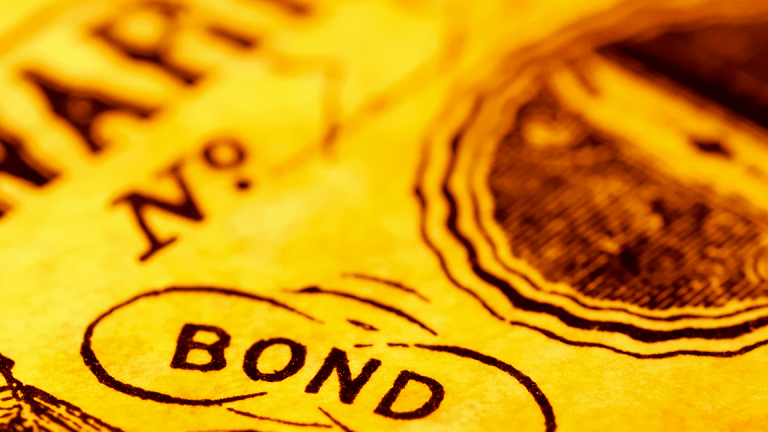 These Almost-Junk Bonds Could Flood Junk-Bond Market in Downturn, Fitch Says
More than $200 billion of investment-grade bonds could fall into the $1.2 trillion junk-grade category during the next economic downturn, Fitch Ratings estimates in a new report, adding to a growing chorus of regulators and Wall Street analysts warning of the risk.
These bonds aren't quite junk. They're almost junk. 
They're rated triple-B -- the lowest rating a bond can get before it falls into the BB category, known as "junk" because of the elevated likelihood of default.
Despite the risk, investors have flocked to triple-B bonds over the past decade due to their relatively juicy yields, especially with the world's biggest central banks holding official interest rates low, at zero, or even below zero. Banks were all too happy to sell the bonds on behalf of their corporate customers because the underwriting fees were so rich. 
But the trend has been so dramatic that the almost-junk-bond category is now bloated, and that could spell trouble when the next economic downturn comes since many of the securities likely would see their credit ratings cut to an actually junk level of BB or lower, Fitch Ratings warned in a new report.
Corporate bonds with BBB ratings now represent a 59% share of the overall $3.8 trillion U.S. investment-grade (non-junk) market, up from 51% in 2008, according to Fitch. 
According to the report, "The Coming Storm," some $105 billion to $215 billion of BBB bonds could "migrate to non-investment grade in the event of an imminent downturn." Fitch should know since it's one of just a handful of companies, including Standard & Poor's and Moody's Investors Service, to determine the ratings. 
"The speed and magnitude of such a shift may differ from past market adjustments due to the change in creditor distribution and a rise in passive investment strategies in the post-crisis era," Fitch wrote. Translation: By the time it happens, it might be too late to get out. 
Both Securities and Exchange Commission Chairman Jay Clayton and Federal Reserve Bank of Dallas President Rob Kaplan have warned in recent months of the need to monitor the situation. 
The risk is as dire for BBB bondholders as it is for investors in the $1.2 trillion junk-bond market, which could be rapidly overwhelmed, according to Fitch. 
Stock investors aren't immune either.
Analysts for the big U.S. lender, Bank of America, said in a research note in February that companies often slash their dividends when faced with a potential downgrade to junk status to shore up their creditworthiness. Or they sell assets to pay off debt, a move that often sends stock prices tanking.