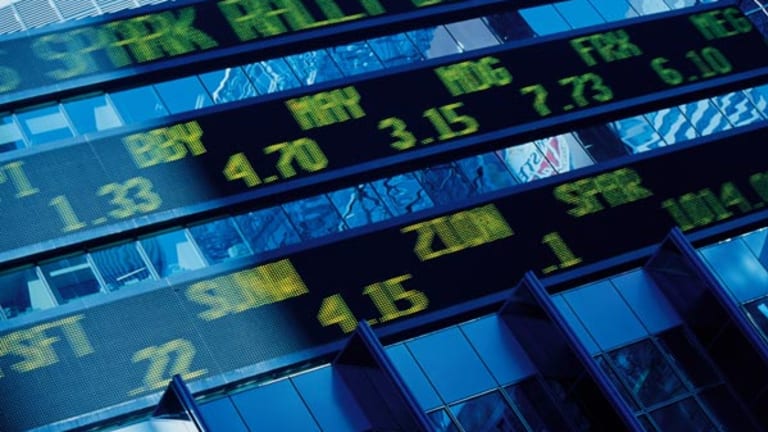 The Year Ahead in Energy
Here are some themes that may emerge in 2007.
This column was originally published on RealMoney on Dec. 20 at 3:42 p.m. EST. It's being republished as a bonus for TheStreet.com readers. For more information about subscribing to RealMoney, please click here.
In light of robust oil and natural gas prices, many investors are hoping that 2007 will be another solid year for energy equities.
While 2006 has been a good year for many energy investors, it wasn't quite as strong as 2005. Moreover, there are growing concerns that oil and natural gas inventories are building and that an economic slowdown could curtail demand. Both could affect prices of commodities and energy stocks.
Despite those valid worries, the underlying fundamentals of the energy markets remain solid. Demand from developing countries such as China and India should keep growing for years to come, while supply challenges, combined with exogenous political variables, should support relatively strong commodity prices into the New Year.
Here's a look at a handful of themes that may emerge in 2007.
Supply Challenges
Although many pundits point to signs of high inventories, the global crude oil and North American natural gas markets are still near the long-term supply-demand equilibrium.
Moreover, fundamental supply challenges remain. On the oil front, the Saudis are still seeing declines in their legacy oil-production fields, and Mexico's prize Cantarell oil field has peaked and is declining quickly. While there have been some appealing deep-water discoveries, such as the one in the Gulf of Mexico made by
Chevron
(CVX)
, meaningful production is years away and will cost hundreds of millions of dollars to develop.
While natural gas remains largely a regional market, its supply fundamentals are just as challenged as crude oil. Production decline rates in existing wells average about 30%, which means drilling must be done more quickly just to remain at break-even. A growing rig count could have little impact on overall production.
In addition, geopolitical risks -- such as instability in the Middle East, violence in Nigeria and political unrest in Venezuela -- have not substantially improved in the past 12 months. The potential still exists for price spikes due to political disruption in the coming year.
New Horizons
The continued quest for new sources of oil and natural gas should lead exploration-and-production companies to new arenas of exploration. The recent increase in activity in the deep-water Gulf of Mexico is an example. Chevron's discovery, and increased interest from companies such as
Devon
(DVN)
,
Hess
(HES)
and
Anadarko
(APC)
, all bode well for continued development.
Increased offshore development will certainly benefit offshore drilling companies such as
Transocean
(RIG)
,
GlobalSantaFe
(GSF)
and
Ensco
undefined
as well as companies that provide subsea production systems, such as
FMC Technologies
(FTI)
and
Cameron
(CAM)
.
Moreover, new technologies such as subsea separation could increase efficiency and productivity, providing even more opportunities for growth in offshore exploration. FMC Technologies is emerging as a leader in this technology, which helps increase oil recovery from offshore fields.
Statoil
(STO)
is installing the first subsea separation system from FMC in 2007 at a cost of $100 million. Consultants suggest the separation market could be as large as $15 billion over the next decade, providing a potential windfall for FMC and other companies that pursue the business.
New horizons aren't limited to offshore. Unconventional gas resources -- shale plays such as the Barnett and Fayetteville regions -- will also become more important in the production mix in 2007. Companies such as
Southwestern Energy
(SWN)
-- a dominant player in the Fayetteville Shale -- are improving drilling efficiency and using new technologies to make new production techniques more productive and less expensive. The same is true in the more developed Barnett Shale and newer shale plays such as the New Albany region and the vastly unexplored Floyd Shale in Mississippi and Alabama. All of these areas will play an important role in new exploration into the new year.
Surprises
Like any other year, 2007 will have its share of surprises in store for the energy sector. There's already been plenty of talk about possible merger-and-acquisition activity, and that chatter will likely continue.
The recently announced merger of
Norsk Hydro's
( NHY) offshore oil and gas assets into Statoil has escalated talk of megamergers in the energy sector. However, don't ignore the likely plethora of smaller deals that are happening all the time.
This week's announcement from private start-up
Vantage Energy
-- run by Roger Biemans, former
EnCana USA
(ECA)
chief, and Tom Tyree, former CFO of
Bill Barrett
(BBG)
-- that it has raised nearly $500 million shows the increasing level of interest in energy among private-equity firms. That interest will probably spill over into the public markets, with plenty of money chasing hot exploration plays in the U.S. and abroad. That should lead to more asset-divestiture deals by public companies, especially smaller firms looking for capital to focus on core operations.
Another surprise may be the major integrated companies' renewed interest in North American natural gas. After
Conoco's
(COP)
purchase of
Burlington Resources
earlier this year, other majors, especially
Shell
( RDSA) and
BP
(BP)
, could be on the prowl for large portfolios of U.S. natural gas assets. If so, any of the large independents might be in the majors' sights in 2007.
Up or down, next year should prove to be a very eventful one in the energy space. Happy New Year!
At time of publication, Edmonds was long Conoco and Exxon Mobil, although holdings can change at any time.
Christopher S. Edmonds is partner and managing director of research at Pritchard Capital Partners, a New Orleans energy investment firm. He is based in Atlanta. Under no circumstances does the information in this column represent a recommendation to buy or sell stocks. While Edmonds cannot provide investment advice or recommendations, he appreciates your feedback;
to send him an email.