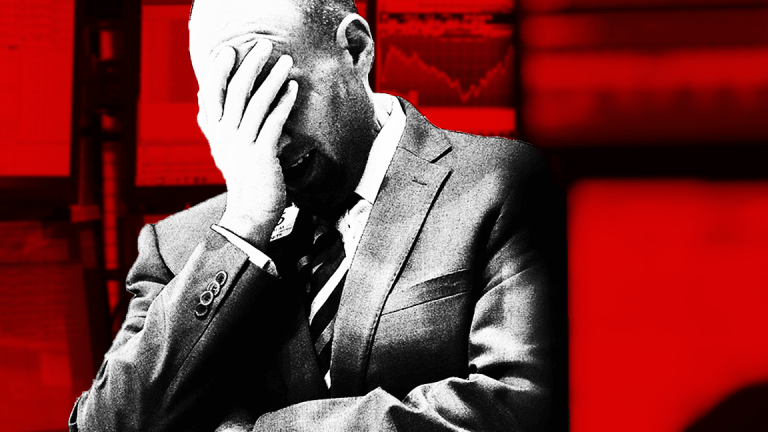 The Stock Market Now Thinks There Is a 50% Chance of a Recession
Looking for good news after Monday's stock market beating? Then don't read this piece. But if you want a dose of reality, click away.
Amazing what a few bad weeks in the stock market does to broader investor psyche. 
"With equities pricing in a 50% probability of an imminent recession which we view as highly unlikely and the rates market continuing to disbelieve that the Fed would go through with its planned normalization, we maintain our asset allocation overweight equities; underweight bonds, cash, and commodities," says veteran Deutsche Bank strategist Binky Chadha. 
Read those first 11 words of Chadha's comments again since you glossed over it. Yes, by Chadha's calculations (see charts below) investors now assign a 50% probability for a U.S. recession. It's not so far-fetched in light of rampant U.S./China trade war talk, a steep selloff in hot tech stocks such as Netflix (NFLX) - Get Netflix Inc. Report and Amazon (AMZN) - Get Amazon.com Inc. Report and the S&P 500 and and Nasdaq Composite entering their second 10% corrections of 2018 on Monday.
Chadha is hesitant to say that a recession is definitely nearing due primarily to healthy corporate profits and balance sheets.
"On our estimates, [stock] buybacks alone imply 12% upside (S&P 500 3000) for the market this year," Chadha says. "Our top-down model based on U.S. growth, global growth and the dollar points to 21% earnings growth [for the first-quarter].
Even still, the below charts are tough on the eyes.