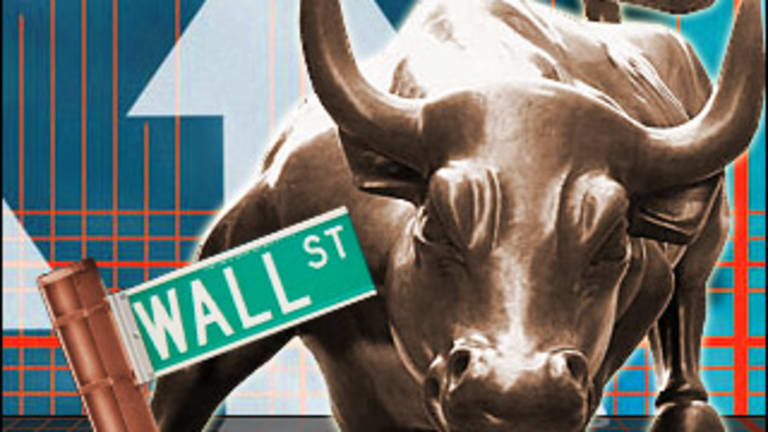 The Stock Market Game Semester in Review: Fall 2007 Top 10 Stocks
Students score big gains by playing China, solar energy and 'plastic money.'
Editor's note: The 10 best-performing stocks were in the portfolios of the statewide winners in the Stock Market Game's 10 largest state programs (California, Florida, Georgia, Illinois, Massachusetts, New Jersey, New York, Pennsylvania, Virginia and Texas).
Now that The Stock Market Game program has concluded for the fall semester and coordinators are busy verifying rankings, the most frequent questions students ask are "What
stocks/
funds made up the winning portfolios?" and "What was the value of the highest portfolio?"
During the trading session, students are usually very secretive about their stock picks, afraid that rival teams will "steal" their investment strategies as well as their hot stock picks. At the end of October of this year, we highlighted
five stocks that experienced phenomenal growth since early September.
This week we will highlight five of the best-performing stocks included in winning Stock Market Game
portfolios during the fall semester. What's surprising about this week's list is that all of the stocks are new and that none of them were
highlighted in October. China is well represented, as are alternative energy companies.
The end of this story features a list of 10 of the fall semester's best-performing stocks.
The Countdown
5. MasterCard
(MA)
: It is the No. 2 payment system within the U.S., behind
Visa
. The company does not issue debit or MasterCard credit cards but rather markets the cards as well as the Maestro brands, provides the transaction and authorization network, establishes guidelines for use and collects fees from members. While many on Wall Street feel consumer spending is down, this doesn't seem to have affected the company, as the price of its stock has gained 61% since early September.
4. Baidu.com
(BIDU)
: This company is the
Google
(GOOG)
of China. Its mission is to provide the best way for people to find information as it hosts a series of
Internet services including news, MP3 and image search. The name "Baidu" was inspired by a poem written more than 800 years ago during the Song Dynasty. The poem compares the search for a retreating beauty amid chaotic glamour to the search for one's dream while confronted by life's many obstacles. The company's stock price jumped $170.05 per share, generating a 78%
return since early September.
3. Sun Tech Power Holdings
(STP)
: As the world's third-largest solar-cell manufacturer and the leader in China, Sun Tech Power creates products that are used in residential, commercial, industrial and public utility applications, such as lighting for street lamps and garden lamps, as well as mobile phone networks.
2. China Natural Resources
(CHNR)
: The company has seen a 149% increase in its stock price within three months; its primary function is to mine zinc and iron through its Wuhu Feishang Mining Development subsidiary.
1. First Solar
(FSLR)
: Finishing in the top spot with a 153% increase in its stock price since September, this company makes solar-power modules with a thin-film semiconductor technology that doesn't use silicon, and nearly all of the company's sales of solar modules are to five customers in Germany. As a side note, according to Hoovers.com, the estate of John Walton, who started
Wal-Mart
(WMT)
, owns 54% of First Solar.
The Top 10
Kudos to those teams who included these companies in their portfolios! Other top-performing companies for the semester include
LB Foster
(FSTR)
,
Monsanto
(MON)
,
Amen Properties
(AMEN)
,
Telefonica SA
(TEF)
and
Apple
(AAPL)
.
And as for the portfolios with the highest
equity, some portfolios exceeded $180,000 in
assets, which is truly remarkable during such a
volatile market this fall. (But please keep in mind that the average Stock Market Game portfolio
lost
money, so teams shouldn't feel too bad if they finished "in the red.")
We hope you enjoyed The Stock Market Game program this semester, and we encourage you to participate in the spring!
Have a wonderful holiday and well-deserved break!
To learn more about the Stock Market Game, click here.
This article was written by a staff member of The Stock Market Game.