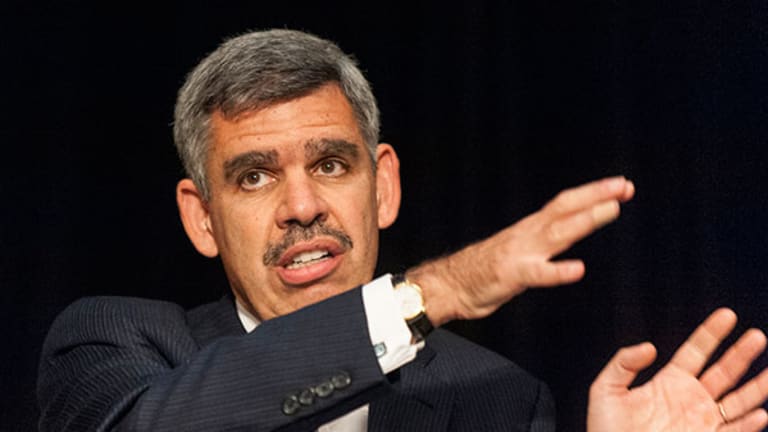 Market Will Rise if Hope, Design Lead to Implementation, Mohamed El-Erian Says
Allianz chief economic adviser Mohamed El-Erian explained the three aspects fueling the Trump rally, and how we move higher from here.
Allianz chief economic adviser Mohamed El-Erian believes the current rally in U.S. markets represents a solid foundation, but must be followed by implementation of promised policies.
"This rally is pushed by three things," El-Erian said on CNBC's "Squawk Box" Thursday morning. The first: "economic policies, not just corporate tax reform, but infrastructure spending and deregulation."
Consequently, people are anticipating higher growth and greater earnings.
Second are corporate expectations for increased inflation, meaning a restoration of pricing power to the corporate sector.
"And finally, money coming from abroad, and some of it, not all, may go back into the markets," El-Erian said. "Those three aspects have pushed us in the rally."
But the great expectations and prospects for growth are not without some uncertainties in El-Erian's view.
"It's never been an engineering issue, it's been a political implementation issue," he said. The U.S. implements but other countries don't move on their policy agendas, he said. The result is that "the dollar continues to strengthen, which then fuels protectionist tendencies."
Investors, El-Erian advised, would be wise to watch the dollar as it will have "a big say" in what happens in 2017. El-Erian says the hope for better market performance must be backed by implementation.
"If we go from hope to design and implementation, this is a market that can go further," he argued. "But, I just caution the U.S. cannot operate in isolation from other countries. This stock market will need help from Germany, China and Japan in terms of these policies."