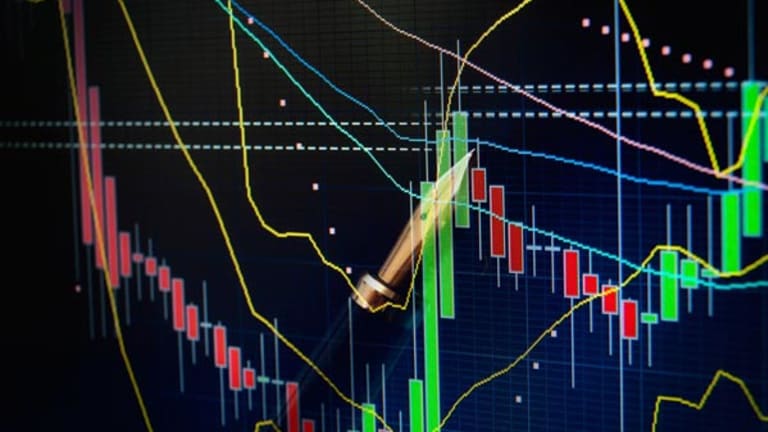 The Essential Cramer
As TheStreet.com celebrates its anniversary, trip through 10 years of JJC.
J
im Cramer is prolific, to put it mildly.
On just about every trading day for the last 10 years, he has given readers his insider's perspective on the forces moving the market, always with the goal of letting the small investor in on the action. He's outrageous, outraged and out in front of the rest of the market.
He hasn't lacked for targets: In the last decade, he's warned readers to exit tech before the bubble popped and advised against believing wrongheaded analysts and pundits. He's shed light on the dirty dealings by mutual funds and avaricious executives and lamented a plodding
Securities and Exchange Commission
.
When he hasn't been on his soapbox, in his pulpit or in a fight with
CNBC
anchors, Cramer's been in the confessional, showing investors by example how to face their mistakes. And he's given fresh, professional insight into how to beat your own worst investing and trading enemy, yourself.
This collection takes you from his first-ever column for
TheStreet.com
through his writings on the latest market issues. Grab your mouse and get scrolling. You'll find Cramer's of-the-moment reactions to market-moving events and inside scoop on running big money, including his fictional dialogues (names changed to protect the not-so-innocent).
It's hard to say what the next 10 years will bring. But one thing's sure: Cramer won't let them go by unremarked upon.
1996: In the Beginning, There Was Cramer
Cramer's first column:
Cramer on Bears in the Press
Followed shortly by his first trip to
TSC's
confessional:
Cramer's Worst Moves in '96
1997: The Asian Contagion, Explaining the Street and Dow 9000
Ever the opportunist, Cramer helped readers see the flip side of a situation that had Wall Street and Main Street running scared:
Cramer on the 'Frightful' Korea Situation
He wasn't too busy to make sure everyone knew the value of this new venture, though:
Why TSC Will Prevail in Biz Journalism Battle
The urge to let the public into the back room finally found expression in Cramer's first full year writing for
TheStreet.com
, when he started to narrate the life of a trader, his life:
Cramer Explains the Basics: What Is a Hedge Fund?
Cramer on How to Start Your Own Hedge Fund
Cramer Says He's a Trader and an Investor
Cramer on the Mystery of the P/E Multiple
Cramer Outlines How Index Funds Have Changed the Investing Landscape
Remember when AOL was a big deal?
Cramer on The Wonder of Stocks Like AOL
There was always time to scourge those who had abused the public's trust:
Cramer Muses About Quick & Reilly Deal: Who Knew What and When?
Columns like this gained the trust of readers, who have come to depend on Cramer's honest, no-holds-barred puncturing of meaningless pontificating:
Cramer Analyzes the 1929/1987 Deja Voodoo in the Media
Take another trip in the wayback machine (
where
did the Dow just close?):
Cramer Still Sees Dow 9000
1998: Hard Times, Long Term Capital Management and Cendant
Long Term Capital Management shocked and then rocked the markets. Our man was there, with an industry insider's view:
The Weak Link
Three Mile Island in Hedge Fund Land
A Reporter's Primer on LTCM
The Hunt for a Bottom: Part 1
Who, Clinton, impeached? Cramer was there with not just an evacuation route but a way to make money off what most people saw as a catastrophe:
Discounting the Unthinkable
Firsthand experience with the malfeasance of Cendant's executives still makes for riveting reading (Cramer later testified at the sentencing hearings for those same executives):
Cramer on Cendant's Blowup
Cramer on the Pain of Cendant
Heads Should Roll at Cendant
Why Cendant Begs to Be Investigated
Heady times in the late '90s gave rise to sheer puffery, embodied by specious public offerings. Tired of watching slick hucksters get one over on Mom and Pop, Cramer pounded the table to remind readers that
The IPO's Not the End of the Road
.
Friday, April 3, frozen in amber
The Cramer Diaries, Part I: Early Bird Gets Worm
Cramer wasn't the only one to benefit from his uncanny memory of market history:
Cramer on the Parallels With 1990 via Iraq
1999: Y2K, the B2B League and Get Your Red Hots
A legendary metaphor was born for stocks that were moving so fast, they were going to be overcooked, in the Holland Tunnel Diner:
Too Hot in the Kitchen?
Rotisserie leagues ain't just for football. Back in 2000, all the hedge fund kids -- including Cramer and his hedge fund trader Matt Jacobs -- were playing business-to-business stocks, and there was only one way to keep score:
The B2B Draft Hits New Heights
B2B, Round 2
Cramer's B2B League: The Rosters
Message to Matt: Eat My Dust!
Outed on
TheStreet.com
: the dirty little mutual-fund secret of must-own stocks, in a series of columns inspired by turret talk with hedge fund partner Jeff "Berko" Berkowitz. Meet the stocks that once could only be measured in points-per-hour:
The Red Hots Are Candy, but Too Many Make You Sick
Cramer's Rewrite of His 'Red Hots Are Candy' Piece
Who's Who in the Red Hot Index
2000: Heady Days, Buzz & Batch and a Big Change
A gift for dialogue (and an instinct for self-preservation) made for two of Cramer's most memorable sparring partners, Buzz Gould and Batch Hammer. These fictional hedge fund traders embodied the go-go, smarter-than-thou opponents
TheStreet.com's
readers faced... or were... and reveled the ugly goings-on that
really
moved the market:
The Trader Goes Truth-Seeking (and Meets 'Buzz' Gould)
Batch Hammer at the Helm
Read the still-controversial speech,
The Winners of the New World
, for yourself and see why this became a rallying point -- or rather, a pillory -- for critics once the tech bubble started showing signs of instability soon after.
Yep, he said it:
Take Something Off the Table
After the New Economy dream ended, we needed the bucket of cold water that was
Reality as Told by the Trader
and the sharp goad of our folly, which Cramer was only too happy to flog us and himself with:
10 Internet Myths, Revisited
while he was
Peering Through the Gloom
.
Bye, bye, Mr. American Pie, drove my Chevy to the levee ...
wafted through the air when we revealed
JJC Will Retire From Cramer Berkowitz
. Here's what convinced him it was finally time to call it quits, and how he came to terms with the decision in our pages:
The Day Something Snapped
A New Year, A New Role for JJC
The End of a Trading Career
2001: The Net Bust, Enron and Sept. 11
Cramer took to his new role like a fish to water (
Smarter Money: After Two Weeks at TSC, JJC Is Loving It
) and started evangelizing for his new spiritual home,
The Church of What's Happening in Four Months
.
But he didn't forget his colleagues in the foxholes up and down Wall Street when they needed
A Bible for Bad Days
,
had a hard time dealing with decimals
-- or
failed in their fiduciary duties
and needed
. And Buzz and Batch were back to
Take the Stand and Reveal the Street's Secrets
. He even spilled some of his own:
Breaking Into the Biz: How to Start Running Money
.
That's not to say everything was peachy-keen on the Web. He had to explain the business model of a sharply less ebullient Old Economy world order in which a company actually had to make money and
There's No Such Thing as a Free Site
-- lessons not appreciated soon enough by
.
There was plenty of other cause for outrage, too:
Enron actually managed to raise the bar for outrage. Big mistake, with Cramer out of the trading turret and ready to aim his Gatling gun at a scandal that epitomized all the worst excess of Wall Street and the devastating effects of that hubris on Main Street.
Sept. 11 left a wounded public fearing for the stability of the nation -- including its financial markets. In the hours after evacuating his cubicle at
TheStreet.com's
Wall Street office, Cramer did what he could to help, trying to answer the question
What's Gonna Happen? Cramer's Take, for What It's Worth
. And in the rush to stand strong on the market's first trading day, investors still had to make sound trading decisions, prompting Cramer to offer
Patriotic Buying: Five Rules to Follow
on its eve.
The losses ran deeper than the markets:
Remembering Bill Meehan
and
.
2002: WorldCom, Spitzer and Martha
Enron fallout continued to litter the Street as we struggled to understand. Cramer obliged, explaining how
Making the Numbers, Ignoring the Rules
worked and suggested
Three Little Rules That Could Prevent Another Big Mess
. When Arthur Andersen received the ultimate punishment, Cramer laid out
.
Fresh scandal sullied the Street as WorldCom went south. As the company tried to keep its chin up, Cramer hammered it with blows that hit home:
Then came Spitzer. The New York Attorney General (plus grad school chum and former Cramer Berkowitz partner -- and now governor-elect of New York) became the scourge of the Street. He flushed out the Stygian stables it had become when the corrupt wanted to make a good time even better for themselves, at the expense of the public. Not that anyone was gloating as Spitzer plunged the knife in (repeatedly) and twisted it:
The SEC's New Rules Are a Joke
An extremely opportune sale of ImClone turned out to be remarkably ill-timed after all for the Domestic Doyenne. As another go-go 1990s icon was toppled. Cramer helped readers make sense of the pieces as they fell:
2003: The Exquisite Moment, Good Governance and Mutual Fund Shame
War. Wrenching, horrifying and a reality, for U.S. and its markets. It took all Cramer's experience and heat-of-the-hedge-fund trading acumen to cut through the emotion and keep readers focused on the business at hand, for those whose business it was to make money, no matter what was happening offscreen. A near-photographic memory of
that emerged in 1990 after Iraq's invasion of Kuwait helped Cramer tell readers to pull the trigger:
The Exquisite Moment Is Upon Us
. That kind of guidance left him and them
Happily Long on Saddam Capture News
, too.
You mean, we weren't done with the scandals?
Somehow Cramer still had invective to spare for the larger issues that turned out to be in play:
He even had the energy to illuminate the less salacious aspects of the market, like
and
.
2004: Vioxx, BERQY and Google
Linguistic fireworks have always been a Cramer specialty, and in 2004 he added two memorable entries to the annals of Cramerisms with
and its later iteration,
.
Google
but soon captured a title in the market's prizefight:
Google: New Winner of the New World
. And a love affair between the market and its new darling
.
But there were pharma thorns in the market's bed of roses, and Cramer was careful to help readers keep from getting pricked -- or their hearts broken, literally:
Can't See the Appeal of Big Pharma
The year couldn't end without one last gasp of an aging scandal:
Fannie Mae Execs Should've Fessed Up
. However, things were looking up. Speaking of scandals, Martha was back and
(along with her stock) and the
Election Ushered in New Bull Market
.
2005: London Attacks, Hurricane Katrina and Good Riddance to Greenspan
Panic struck the market again when several bombs went off around London in July. But this time, it was different; the market had learned painful trading lessons four years before and was
On the Trading Defensive
. Readers and traders coped surprisingly well,
Riding High Off the Post-Panic Panic
.
Tragedy struck again when Hurricane Katrina and the flooding that followed plunged a whole region and several industries into chaos. Even in the death and devastation, there was opportunity. Cramer told us how to
Bet Against the 'Cane Consensus
and avoid some tricky pitfalls by
Seeing Through the Silver Lining
.
Cramer waved goodbye with the market to longtime Federal Reserve Chairman Alan Greenspan, though perhaps
than others in the markets, and offered a what seemed by comparison a warm welcome to his successor:
.
Did you get your
Under Armour
? Cramer showed a legion of small investors how to get theirs, explaining
IPOs Are for Public, Not Just Flippers
. He warned that you
Can't Bet Against Sirius' Karmazin
and that
Drillers Could Be Killer in '06
.
2006: Options Backdating, Vonage and ...?
Ah, spring, when a young man's fancy lightly turns to thoughts of ... rotten IPO deals and industry-sweeping options backdating practices.
Among the baby bunnies and chicks, we found
Vonage the Dog
. Somehow, the SEC had to have it pointed out that something was hugely unfair here. Cramer didn't disappoint:
SEC Should Hang Up on Vonage Deal
.
Sometimes it's hard to tell what a scandal will morph into. Even Cramer has had to adjust his takeaway from the options backdating brouhaha, going from a
view to thinking this might have been a massive
in wolf's clothing.
It's too early to say what we'll remember most about 2006, but some prime candidates are the
myriad takeovers
,
"commodified" stocks
and
Google's inexorable rise
.
Editor's note: Think we missed one? Don't see your favorite column here? Let us know what you think. And as always, thanks for reading.
At the time of publication, Cramer had no positions in stocks mentioned.
Jim Cramer is a director and co-founder of TheStreet.com. He contributes daily market commentary for TheStreet.com's sites and serves as an adviser to the company's CEO. Outside contributing columnists for TheStreet.com and RealMoney.com, including Cramer, may, from time to time, write about stocks in which they have a position. In such cases, appropriate disclosure is made. To see his personal portfolio and find out what trades Cramer will make before he makes them, sign up for
Action Alerts PLUS. Listen to Cramer's RealMoney Radio show on your computer; just click
here. Watch Cramer on "Mad Money" at 6 p.m. ET weeknights on CNBC. Click
here to order Cramer's latest book, "Real Money: Sane Investing in an Insane World," click
here to get his second book, "You Got Screwed!" and click
here to order Cramer's autobiography, "Confessions of a Street Addict." While he cannot provide personalized investment advice or recommendations, he invites you to send comments on his column by
clicking here.
TheStreet.com has a revenue-sharing relationship with Traders' Library under which it receives a portion of the revenue from Traders' Library purchases by customers directed there from TheStreet.com.