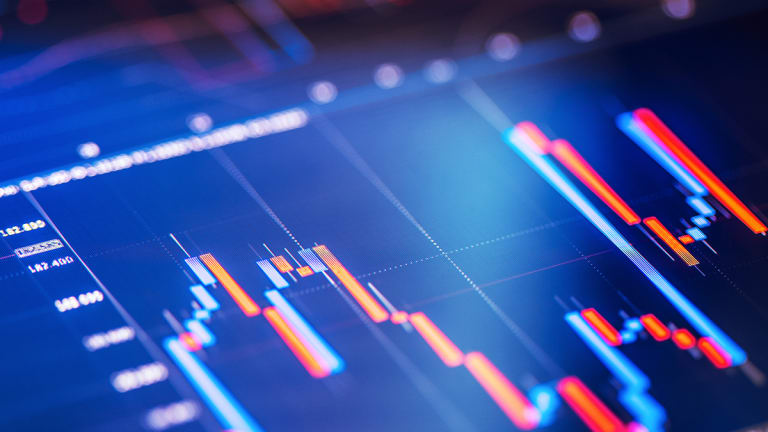 The Electronic Platform That Took Markets Global
CME Globex now operates nearly around the clock, and handles more than 14 million transactions per day
In the 1980s, Chicagoans were positive about a few things: Mike Ditka was God (or maybe looked a little like Him); a local baseball team could win the World Series any year now; and futures trading was, and always would be, conducted by a bunch of guys in a trading pit, gesturing and shouting at each other.
At the same time, a few people had different ideas about where the futures business was heading. For Leo Melamed, a crystalizing moment came at some point in 1986, as he was standing near a typically frenetic S&P 500 Index futures pit at the Chicago Mercantile Exchange.
"It was crowded and busy, runners dashing back and forth," Melamed, chairman of CME's executive committee at the time, said in an interview in his office earlier this month. "I made up my mind right there to take the step - to make trading available electronically."
That "step" culminated in the CME Globex electronic trading platform. Today, it may be taken for granted that, if you buy or sell it, you do it on a computer -- whether it's grain merchants locking in future prices, bankers dealing with interest rate changes, or airlines hedging fuel costs. Nearly nine out of 10 trades at CME now happen on CME Globex, which has become the world's biggest electronic trading platform.
A Very Good Year
Against some entrenched resistance, Melamed, with the support of other CME leaders, won approval of the new platform from the exchange's board, and then the full exchange membership, in 1987. The approach was so revolutionary that it took several years to develop, through a partnership with Reuters Holdings, PLC, which invested $75 million.
CME's launch of Globex, on June 25, 1992, generated shrugs, followed by bewilderment, around the Chicago pits. With trading on the new system permitted only outside "regular" CME hours (7:20 a.m. to 3:15 p.m. Chicago time), initial activity was light. There were only 1,939 trades in the first overnight session. The "green-screen" technology of the time had limits.
Leo Melamed (center) is joined by former CME Chairman Jack Sander and former CEO Bill Brodsky for the launch of CME Globex in 1992.
For the user, Globex initially "was a clunky keyboard, plus a modem," says Tom Lehrkinder, a former clerk on the trading floors of COMEX (Commodity Exchange) and NYMEX (New York Mercantile Exchange) in New York and now a senior analyst at TABB Group. "Only certain people had access to it," he says. "They were the Globex 'operators,' who were typically the younger execution staff. Everyone else was afraid of it."
Imagine using a computer without a mouse or a touch screen -- that was Globex in the early days.
"Orders were typed in with a keyboard," says Anthony Crudele, a former floor trader and now host of the Futures Radio weekly podcast. "To buy, you had to hit the 'plus' key; to sell, you had to hit 'minus.' There was a shared terminal on the floor... You couldn't get Globex in the pit."
Going Global
After some early growing pains, CME Globex found its footing as the '90s rolled along. The dot-com boom was fueling a bull market in U.S. stocks; millions of people were gaining access to the internet, helping drive a rise in day-trading; professional traders and investors were migrating from the benchmark 30-year Treasury bond to the "short end" of the yield curve, boosting activity in CME's Eurodollar contracts.
"There was a growing globalization of the markets... growth in Tokyo, Hong Kong and elsewhere," says John Lothian, a former Chicago floor trader who now runs the publisher John J. Lothian & Co. "Eurodollars were still developing, but the 30-year was where all the volume was. Then, there was a paradigm shift in interest rates."
At the 1992 launch, Globex offered just four futures contracts -- three of which were based on the German deutsche mark and/or Japanese yen, plus one linked to the 10-year U.S. Treasury note.
For Globex, two major catalysts stand out, veteran traders say: the launch of S&P 500 E-mini futures, only available on Globex, in 1997, followed by the introduction of "side-by-side" Eurodollar trading in 1999.
The E-mini "really jump-started Globex," Lothian says. E-minis "would move first, creating natural arbitrage opportunities" between E-minis and the standard-size, pit-traded S&P.
This created liquidity -- the lifeblood of trading -- that was here to stay. In 2004, average daily trading on Globex surpassed open outcry volume for the first time. Fast forward to May 2017, when electronic trading on CME Globex averaged 14.7 million contracts a day, 89 percent of overall CME volume.
Futures Fintech
The tech-driven push for faster and more efficient trade execution, faster and more efficient access to information -- key elements of the growth of Globex and electronic futures generally -- is now the norm in the global financial arena.
So where will technology take the industry over the next quarter-century and beyond? Will artificial intelligence, for example, assume an even greater role?
Ultimately, speed itself may be an afterthought, Lehrkinder says. Speed may become "commoditized... less of an input," he says, "because everyone is going to be so fast anyway." The futures industry's next evolution may be unfolding in processing through blockchain, the so-called distributed-ledger technology underlying bitcoin that could enable quicker settlement and clearing of trades.
"Money movement and other processes will be compressed, and a lot of risk will be taken out," Lehrkinder says. "It's still a work in progress, but just like anything else, when it changes, it will change quickly."
The bigger lesson comes down to both preparing for and embracing change, says Melamed, the pioneering exchange leader who took one side of the first-ever Globex trade by buying 10 yen futures contracts. "Technology will continue to advance, and we've got to be proactive about leveraging it to benefit our clients wherever they are in the world," he says. "In today's increasingly unpredictable economic and geopolitical environment, you have to be prepared and help your customers be prepared. That's what an exchange does."
Read more stories like this on OpenMarkets. And for trader tools and resources visit: https://activetrader.cmegroup.com
(This article is sponsored and produced by CME Group, which is solely responsible for its content.)
Read more stories like this on OpenMarkets. And for trader tools and resources visit: https://activetrader.cmegroup.com