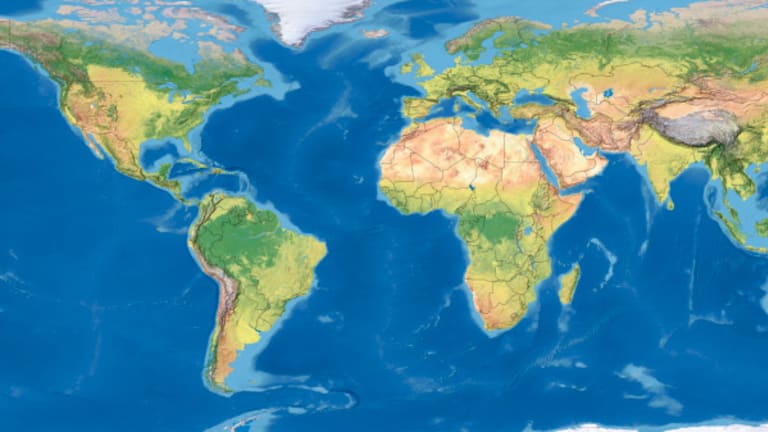 Publish date:
The Deal: Overseas Stocks Trade Mixed; Nikkei Rises 1.3%
Overseas stocks are mixed Monday as the devastating typhoon Haiyan takes its toll on some Asian indices.
Overseas stocks are mixed Monday as the devastating typhoon Haiyan takes its toll on some Asian indices.
LONDON (The Deal) -- Overseas stocks were mixed Monday as the devastating typhoon Haiyan took its toll on some Asian indices and investors contemplated an imminent paring of the Federal Reserve's monthly bond buying program following last week's strong U.S. labor market figures.
In Manila, the PSEi lost 1.4% after the typhoon wrought devastation on the Philippines and killed an estimated 10,000 people. The larger Asian indices closed up, however, with the Hang Seng in Hong Kong gaining 1.4% to 23,069.85 and the Nikkei 225 in Tokyo rising 1.3% to close at 14,269.84. Mainland Chinese indices also closed higher as top Communist leaders near the end of a four-day economic gathering. State-backed China Daily said that China is preparing to open up its powerful state-owned enterprises to foreign investors, which may be able to buy stakes of between 10% and 15% in those companies.
In Milan, the FTSE MIB index lost ground after September and third-quarter industrial output figures painted a weak picture of the Italian economy.
In Frankfurt, the DAX was little changed at 9,081.19 and in Paris the CAC 40 was also broadly stable as the country enjoyed its Armistice Day public holiday.
In the U.K., the FTSE edged up 0.07% to 6,713.00.

Insurer RSA Group was down almost 11% by mid-morning after it said it had suspended top executives at its Irish division and that unspecified "issues" at the unit would weigh on full-year profit to the tune of 70 million pounds ($112.1 million). The late Friday announcement followed a warning just three days earlier that weather-related claims, including those arising from the St. Jude's Day storm in the U.K., would hamper its full-year return on equity.
Irish drugs maker Shire gained 3.5% in London as it announced the $4.2 billion purchase of Nasdaq-listed ViroPharma (VPHM) , whose main product treats hereditary angioedema, a disease that causes skin swelling. Shire said the purchase would boost its own earnings immediately.