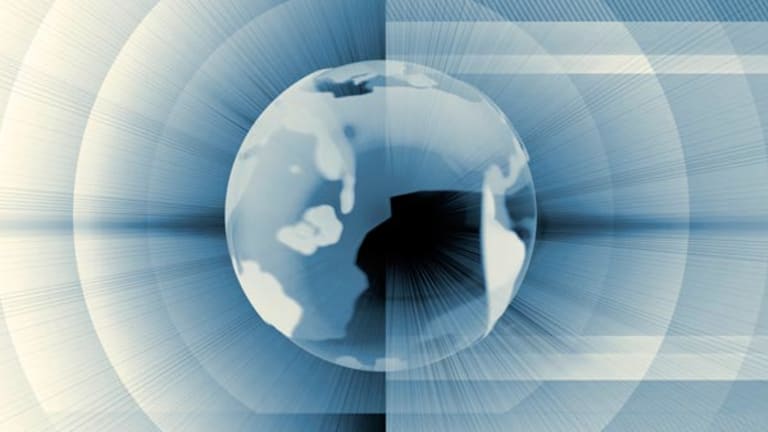 The Deal: Global Stocks Trade Mixed Ahead of Fed
Global stock indices are mixed on Wednesday before the Federal Reserve concludes a two-day monetary policy meeting.
LONDON (The Deal) -- Global stock indices were mixed on Wednesday before the Federal Reserve concludes a two-day monetary policy meeting that is expected to leave rates unchanged while paring back the central bank's monthly bond buying.
The results of the meeting, which could include a $10 billion reduction in bond buying  to $55 billion, are due out from 2 p.m. EDT, followed by a press conference by Federal Reserve Chairwoman Janet Yellen.
In London, where Chancellor of the Exchequer George Osborne is preparing to deliver the penultimate annual budget before the 2015 general elections, the FTSE 100 was down 0.13% at 6,596.71. In Frankfurt, the DAX rose 0.31% to 9,271.54 and in Paris the CAC 40 dropped 0.16% to 4,306.17.
In London, engineering and technology company Smiths Group posted the sharpest decline among  FTSE 100 members, with the stock falling almost 6% after it warned of challenging conditions in its health care and defense businesses and foreign exchange "headwinds" in the second half.  The company's first-half revenue and pretax  fell 1% and 3%, respectively, to 1.44 billion pounds ($2.39 billion) and 215 million pounds.
In Frankfurt, Bayerischen Motoren Werke gained after predicting that new models will lift 2014 profit significantly in a presentation accompanying the publication of its full 2013 accounts.
In Madrid, the world's largest clothing retailer Inditex, parent of  mid-market fashion chain Zara, was up more than 3%, after it lifted the full-year dividend by 10%. Its 2013 net profit was up 1% at 2.4 billion euros ($3.3 billion), in line with expectations,  as the company's meteoric growth slowed dramatically and negative currency movements eroded the impact of higher sales.
In Tokyo, Japan Display fell 15% after the company priced its IPO shares at the bottom of a planned range to value the offering at 318.5 billion yen ($3.1 billion). Japan Display  is estimated to derive almost a third of revenue from Apple (AAPL) - Get Apple Inc. Report  and was created two years ago by combining the flat panel display businesses of Sony, Toshiba and Hitachi into a company backed by state-owned Innovation Network Corp. of Japan.
The Nikkei 225 closed up 0.36% at 14,462.52.  In Hong Kong the Hang Seng slipped 0.07% to close at 21,568.69.