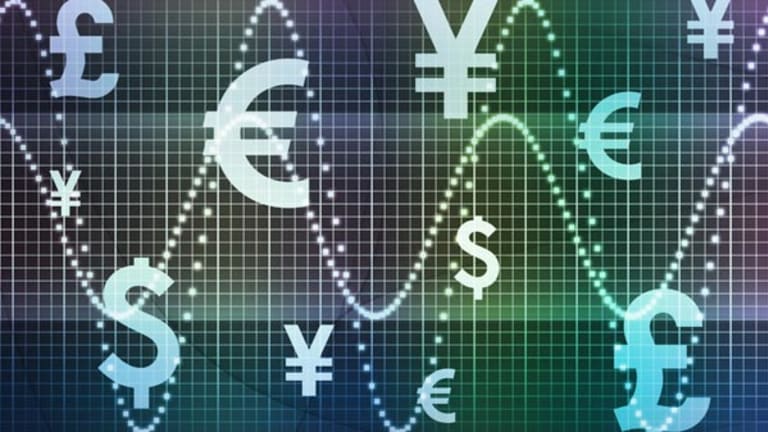 [video]The Deal: Global Stocks Fall on Worries Over Chinese Economy
New worries about the outlook for the Chinese economy push global stock indices lower.
LONDON (The Deal) -- New worries about the outlook for the Chinese economy pushed global stock indices lower on Thursday, Feb. 20, with U.S. consumer price data likely to set the tone for the later part of the trading day.
The HSBC Holdings plc/Markit Economics Chinese Purchasing Managers' Index fell more than expected to a seven-month low in February of 48.3, according to the researchers' initial bulletin.
Markit's PMI composite index for the eurozone slipped slightly in February to 52.7; analysts had forecast a small rise. The index held close to 31-month high and remained well above the 50 reading that marks the threshold between positive and negative territory. But the researchers noted that the dip underlined the fragility and unevenness of the region's recovery.
Markit will release final February figures on March 3 and March 5. U.S. consumer price data is out Thursday at 8:30 a.m. EST, along with initial jobless figures.
In London the FTSE was down 0.43% at 6,767.66, with miners BHP Billiton (BHP) - Get BHP Group Ltd. Report, Rio Tinto (RIO) - Get Rio Tinto Plc Report and Anglo American all down on China worries. In Frankfurt the DAX fell 1.24% to 9,540.40 and in Paris the CAC 40 declined 0.55% to 4,317.44.
Foodmaker Danone rose in Paris on better-than-forecast fourth-quarter sales figures even as full-year earnings fell slightly short of expectations. Investors had been bracing to learn the impact of a baby food recall in China because of a botulism scare at supplier Fonterra Group, which turned out to be a false alarm. In the event Danone said revenue declined 200 million euros ($274 million) in the fourth quarter because of the debacle, with the full-year sales loss because of the affair estimated at 370 million euros. The company posted full-year sales of 21.3 billion euros, a rise of 2.1%, and a 4.5% decline in underlying net profit to just over 1.6 billion euros. It expects sluggish consumer demand in Europe to persist in 2014.
Also in Paris, oil field services provider Technip was up almost 7% as the company announced a 10% increase in its dividend despite a decline in fourth-quarter earnings.
In London, defense company BAE Systems was down more than 9% after it warned that earnings per share could drop by up to 10% this year because of budget pressure in the U.S. It made the forecast as it posted full-year earnings, which came a day after it gave investors reason to cheer by resolving a long-running pricing dispute with Saudi Arabia over a fighter jets order.
In Hong Kong the Hang Seng fell 1.19% to 22,394.08 and in Tokyo the Nikkei tumbled 2.15% to 14,449.18 as the yen rose.