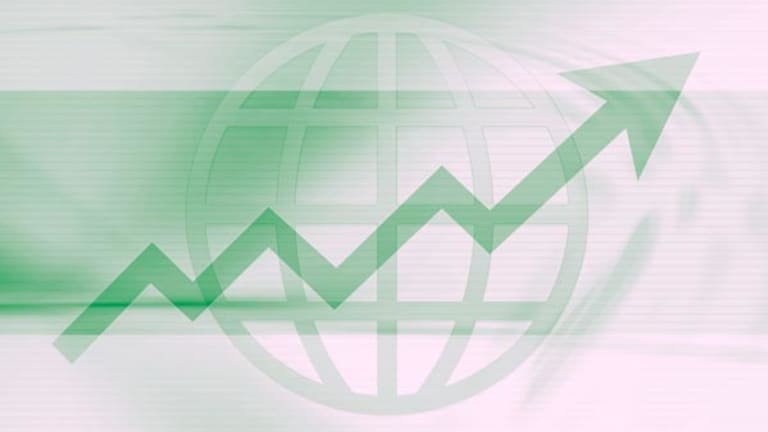 The Deal: European Stocks Up as Banks and Miners Rise
European markets are higher, with financial services and mining companies generally opening on a positive note
LONDON (The Deal) -- European markets opened up Monday, with financial services and mining companies generally opening on a positive note. But while Frankfurt and Paris drifted lower again as the morning wore on, London in particular found new confidence in the insurance sector, which many felt had been oversold last week. Mining stocks rose, on a belief, also reflected in Asian markets overnight, that China will soon introduce new stimulus measures to counter the gloom over bad loans and a slowing economy.
Banks had a good morning in several European markets, led by Holland's ING Group (ING) - Get Report. The Amsterdam bank said it had repaid the Dutch state a further 1.23 billion euros -- or $ 1.7 billion -- in crisis era loans and said it would start paying dividends again in 2015. ING was up over 2.6% mid-morning at 10.26 euros a share.
Even Credit Suisse (CS) - Get Report rose strongly in Zurich, despite a surprise announcement that the Swiss competition regulator has added the bank to the list of those under investigation for foreign exchange manipulation. Credit Suisse was up 1.45%, although its rival UBS (UBS) - Get Report, already named in the regulator's probe, was up by the same percentage.
Top of the leaderboard in London was the insurer Resolution, up 2.87% at 304.8 pence, followed by two miners, Rio Tinto (RIO) - Get Report, up 2.41% at 3358.5 and Anglo American which was up 2.25% at 1,543.0  pence.
In the eurozone, traders are treading cautiously ahead of the European Central Bank monetary policy meeting on Thursday. Opinions are divided on whether the ECB will maintain rates at their current level or consider a cut to avoid deflation. European statistical agency figures this morning showed inflation in the zone fell again in March to 0.5%, its lowest level since 2009.
 London's FTSE 100 was up 0.2% at 6,628.89, Frankfurt's DAX was up 0.01% at 9,587.86 and in Paris, the CAC40 was in negative territory, down 0.08% at 4,407.66.
Meanwhile, emerging markets are heading for their seventh straight day of gains, in part on the news of a strong outturn in Turkish municipal elections for Prime Minister Recep Tayip Erdogan's AK party and continuing hopes for a business-friendly result in upcoming general elections in India.
In East Asia, the Nikkei closed up 0.9% at 14,827 and the Hang Seng was ahead 0.49% at 22,151.