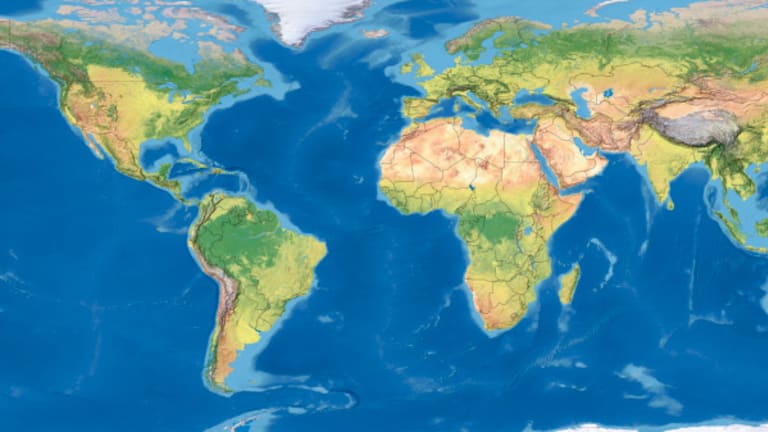 The Deal: European Stocks Rise on Better GDP Figures
Global stock indices are generally in positive territory Friday, continuing a recovery from their emerging-markets rout.
LONDON (The Deal) -- Global stock indices were generally in positive territory Friday, continuing a recovery from their emerging-markets rout, with eurozone indices higher after better-than-expected GDP figures.
The European Union's statistics arm said the eurozone economy expanded 0.3% in the fourth quarter from the previous three months, above the 0.2% growth analysts had predicted, and up 0.5% year-on-year.
Earlier in the day, three "core" eurozone economies  -- Germany, France and the Netherlands -- had also posted better-than-expected quarterly GDP growth.  In Italy, where center-left Prime Minister Enrico Letta is preparing to tender his resignation after his own party ousted him, the economy returned to growth in the fourth quarter, expanding by a quarterly 0.1%.
By mid-morning in London, the FTSE was up 0.07% at 6,683.84. In Frankfurt the DAX was up 0.60% at 9,654.72, and in Paris the CAC 40 had gained 0.41% to 4,330.55.
In Germany, steelmaker ThyssenKrupp was up more than 2% after a quarterly earnings report that beat expectations.
In London, mining company Anglo American rose after investors focused on a better-than-expected 6% increase in underlying operating profit as its net loss narrowed to $961 million. Gaming company Ladbrokes got a fillip as UBS changed its recommendation to buy from neutral .
UBS analysts also switched their preferred French bank, marking Societe Generale up to buy from neutral and doing the opposite for BNP Paribas, sending the former's shares up and the latter's down.
Staying in Paris, Pernod Ricard fell after becoming the latest spirits maker to report a slowdown in China and trimmed its full-year profit forecast.
In Tokyo the Nikkei 225 closed down 1.53% at 14,313.03 as the yen rose.  Expansive ecommerce company Rakuten gained 1.2% after announcing the $900 million purchase of Internet messaging services provider Viber Media of Cyprus.
The Hang Seng closed up 0.6% at 22,298.41.