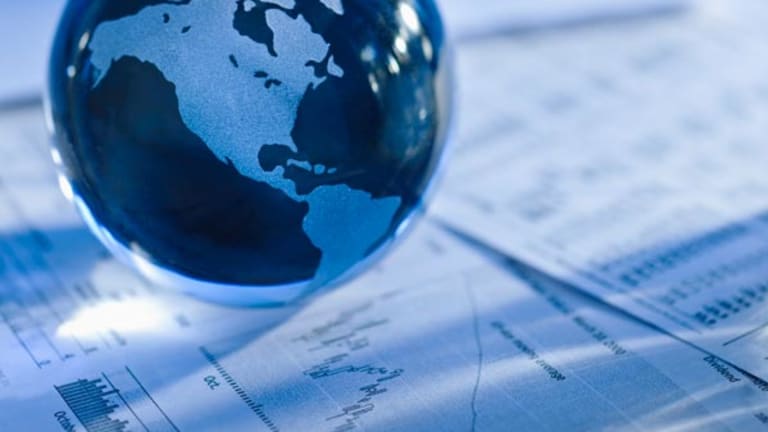 The Deal: European Stocks Mixed as Local Matters Are the Focus
European markets are mixed in early trading Monday.
LONDON (The Deal) -- European markets were mixed in early trading Monday, with London's FTSE 100 up slightly. Markets in Paris and Frankfurt were slightly down. Unlike the Asian markets, which continue to be kept afloat by speculation that the Federal Reserve will continue its bond-buying program for some time to come, Europe has been focused on more local matters. 
In London, financial stocks were weaker, but sentiment was buoyed by reports of a couple of forthcoming IPOs and private-equity interest in the cash handling business of outsourcing heavyweight G4S. A Bloomberg report said Charterhouse private equity could bid $1.6 billion for the unit. 
Terra Firma Capital Partners -- the private-equity firm that got its fingers badly burned with music company EMI -- expects a listing to value its renewable energy company Infinis at about $ 2.5 billion, including about $800 million of debt. 
Meanwhile, Merlin Entertainment, which owns Madam Tussauds, is expected to sell about $320 million of new shares, while private-equity firms Blackstone Group and CVC Capital Partners Group and Kirkbi, the Danish company behind Lego and Legoland, are all expected to sell part of their holdings in the company.
On continental European bourses, a few individual stocks shined through the gloom. German software house SAP (SAP) is maintaining strong profit guidance, while Dutch groups, electronics group Philips and chemicals group Akzo Nobel both pleased the markets with better-than-expected earnings news.
In Hong Kong, the market closed up just over 0.4% at 23,438.15. One negative factor: Hutchison Whampoa, owned by Asia's richest man, Li Ka-shing, has dropped the $4 billion sale of his ParknShop supermarkets chain. The good news? He may take Hong Kong's dominant grocer to IPO instead.