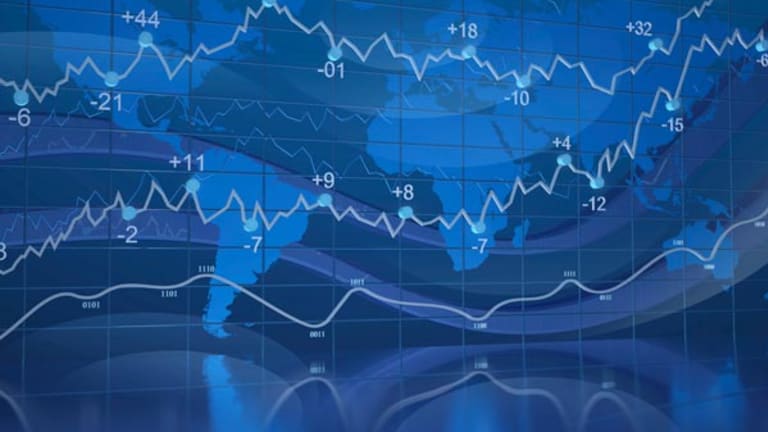 The Deal: European Stocks Fall; Asian Shares Mixed
European stock indices fall on Thursday as trading resumes after the New Year break; Asian indices are mixed.
LONDON (The Deal) -- European stock indices fell on Thursday as trading resumed after the New Year break and Asian indices were mixed.
In China, an index of manufacturing compiled by Markit Economics and HSBC dropped to 50.5 in December from 50.8, aligning with Chinese government data also out on Thursday and supporting the view economic growth is slowing. In the eurozone, the Markit index rose in line with expectations though growth in Italian rebounded well above forecasts. In the U.K.,  the index slowed more than expected in December.
In London, the  FTSE 100 slipped 0.34% to 6,725.81.  Retailer Debenhams slid further after Tuesday's shock profit warning as it announced that CFO Simon Herrick would quit.
In Frankfurt, the DAX declined 0.61% to 9,494.14, with utility RWE among the losers after the Handelsblatt reported it was considering asking shareholders' permission to increase its share capital by up to 10%. The CAC 40 in Paris was down 0.94% at 4,255,38.
Italian carmaker Fiat represented one bright spot, posting gains well into the double digits after striking  a $4.4 billion peace deal with the UAW labor union that will allow it to buy out the rest of Chrysler. The agreement will bolster its efforts to extract synergies from its Detroit affiliate and position it to better compete in the U.S. car market.
But industrial conglomerate Finmeccanica fell in Milan after India scrapped a contract worth about $770 million with its AgustaWestland division for 12 luxury helicopters because of corruption concerns.
In Hong Kong, the Hang Seng edged up 0.14% to 23,340.05, while in Tokyo the stock market was closed.