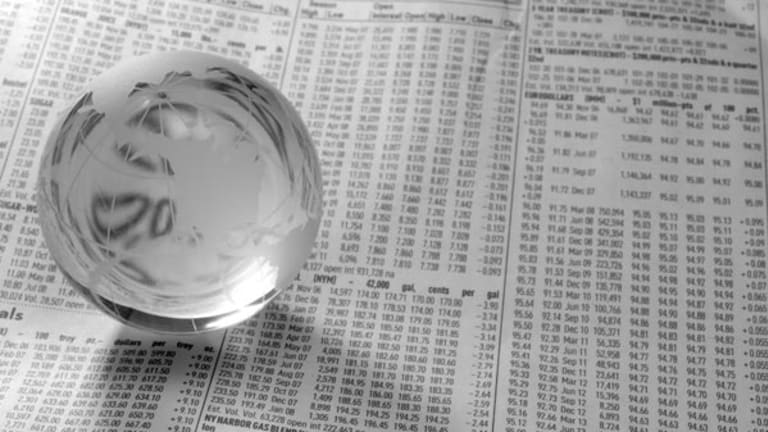 The Deal: European Stocks Fall Amid Ukraine Tensions, Ahead of Yellen Testimony
A raft of predominantly negative corporate news keeps European indices in the doldrums on Thursday.
LONDON (The Deal) -- A raft of predominantly negative corporate news kept European indices in the doldrums on Thursday as tensions in Ukraine escalated and investors looked to a testimony later Thursday from Federal Reserve boss Janet Yellen for reasons to be cheerful.
In Ukraine, reports said pro-Russia fighters had stormed the Crimea parliament and government buildings, fueling fears of a civil war between the region and Europe-leaning western Ukraine that could draw in Russia and potentially also the U.S. and European Union.
German government figures showed unemployment in February fell for the third month, with the decline greater than expectations. The unemployment rate was unchanged at 6.8%.
Yellen will be addressing a Senate committee from 10 a.m. EST on Thursday. 
In London, the FTSE 100 by mid-morning was down 0.88% at 6,739.30, while in Frankfurt the DAX tumbled 1.24% to 9,541.77 and in France the CAC 40 dropped 0.75% to 4,364.11.
In London, Royal Bank of Scotland (RBS) - Get Free Report plunged after posting its largest loss since its bailout by the government in the fall of 2008. The Edinburgh bank, which is more than 80% owned by the state, reported a pretax loss of 8.5 billion pounds ($14.1 billion), wider than a loss of 5.9 billion pounds a year ago because of compensation to clients for various missteps and a raft of writedowns, legal and regulatory costs.
It also announced yet another restructuring program to focus on vanilla retail and business banking and said it will cut its investment banking operations even further. Late Wednesday it said it would sell its final 28.2% stake in Direct Line Insurance Group to fulfil a condition of the European Commission's approval of its state bailout. Direct Line shares were little changed on Thursday.
Also in London, RSA Insurance Group, whose CEO is former RBS boss Stephen Hester, announced plans to raise 775 million pounds from the sale of new shares and 300 million pounds  from unspecified business disposals which are seen likely to include Central and Eastern European operations. The company has been reeling from accountancy missteps at its Irish unit that were uncovered last fall and the cost of storm-related claims.
The company swung to a net loss of 338 million pounds and said it won't pay a final dividend.
In Frankfurt, insurer Allianz SE, Europe's largest, fell after fourth-quarter and full-year earnings fell short of estimates. Other earnings-related losers including advertising company WPP Group, of the U.K. and Spanish telecom Telefonica.
In the Netherlands, grocer Royal Ahold was one of just a few large groups to gain on the back of earnings reports on Thursday as fourth-quarter sales and earnings fell less than some analysts expected. The company said it is cautious about the food retailing outlook, however.
In Japan the Nikkei 225 closed down 0.32% at 14,923.11. Geopolitical uncertainty from Ukraine to Thailand is boosting the yen, which is in turn weighing on equities.
The Hang Seng in Hong Kong was the main Asian gainer on Thursday, closing up 1.74% to 22,828.18 as energy stocks rose. Chinese indices were mixed.