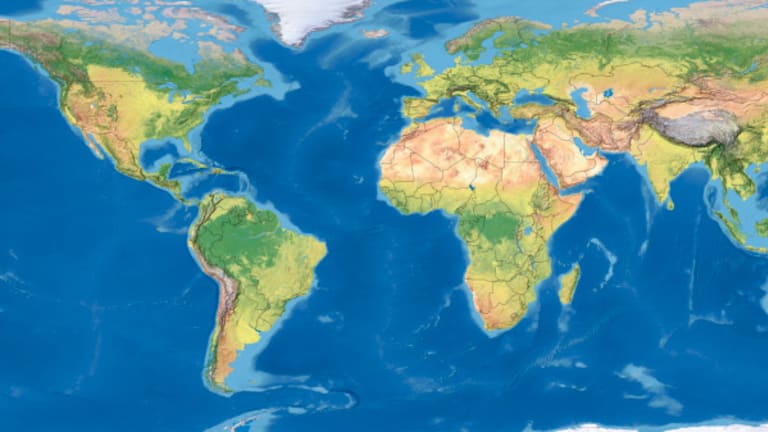 [video]The Deal: European Stocks Continue a Recovery, Asian Shares Are Mixed
European stock indices continue a recovery on Thursday.
LONDON (The Deal) -- European stock indices continued a recovery on Thursday from the  recent selloff and Asian indices closed mixed as the eurozone's central bank prepared to meet to set rates.
Frankfurt policymakers will announce their rate decision at 7.45 a.m. EST, and investors are daring to hope they will take some form of monetary action to combat the threat of eurozone deflation and the dangers to the region's tentative recovery from monetary tightening in the U.S. In November, the European Central Bank cut rates by 25 basis points to 0.25%.  
The Bank of England is due to deliver its own decision on rates at 7 a.m. The benchmark rate has for almost five years been at historic low 0.50% and the next movement is expected to be up.
In London, the FTSE was up 0.53% at 6,492.02 by mid-morning.  In Frankfurt the DAX climbed 1% to 9,207.75, and in Paris the CAC 40 was up 0.88% at 4,253.86.
In Paris, Alcatel-Lucent (ALU) gained more than 9% after it posted its first quarterly net profit in two years and said it had received a binding offer for a majority stake in its Alcatel-Lucent Enterprise unit, which makes phone systems and other business equipment  communications equipment unit, from China Huaxin. The offer values the whole unit at 268 million euros ($362.5 million).
In Zurich, Credit Suisse (CS) - Get Credit Suisse Group AG Report tumbled after fourth-quarter profit figures lagged estimates, mainly because of U.S. legal provisions.

After the Tokyo market closed, electronics and media group Sony (SNE) - Get Sony Corp. Report announced it would sell off its Vaio-branded PC business to Japan Industrial Partners and also split out its struggling TV unit into a standalone company, a move which is widely seen as a prelude to an eventual sale. Sony, the target of an activist campaign last year by  Dan Loeb's Third Point LLC, also unexpectedly warned of a 110 billion yen ($1.1 billion) net loss in the year ending March, whereas it had in October predicted a 30 billion yen profit.
The exporters-heavy Nikkei 225, which has been hammered in recent days by a flight to the yen amid emerging-markets volatility, closed down 0.18% at 14,155.12. In Hong Kong the Hang Seng gained 0.72% at 21,423.13.