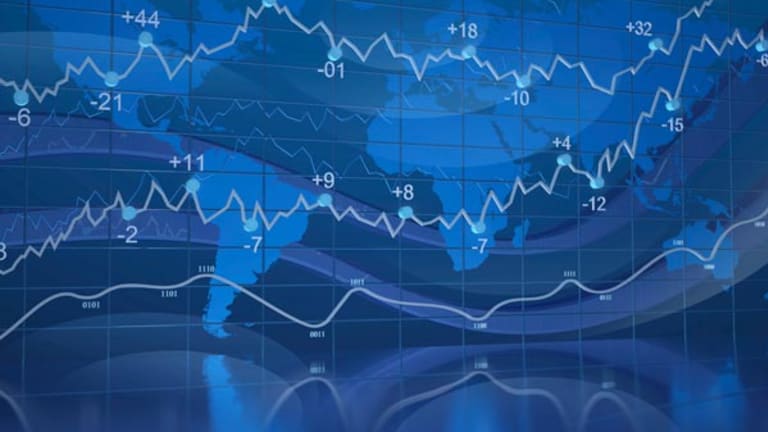 The Deal: European Markets Jump on Iran Nuclear Deal
European markets rise strongly Monday on news of the weekend's deal with Iran that limits Iran's nuclear enrichment.
LONDON ( The Deal) -- European markets rose strongly Monday on news of the weekend's deal with Iran, limiting its nuclear enrichment. The news sent oil stocks downward, but a falling oil price also boosted airlines.
Britain's International Consolidated Airlines Group -- which owns British Airways, and Spanish carriers Iberia and Vueling - was up over 3% mid-morning at 374 pence a share and budget airline EasyJet was up 2.7% at 1,443 pence. The deal with Iran also helped boost companies with direct exposure to Iran, such as French car maker PSA Peugeot Citroen, which was impacted by sanctions, was up 3.86% at 10.63 euros.
London's FTSE 100 was up 0.44% at 6703.37, and the CAC40 in Paris was up 0.45% at 4,297.97. In Frankfurt, the Dax was up over 0.8% at 9,295.31.
In Asia, the deal with Iran also pushed up stocks, although markets closed mixed depending on local factors. In Tokyo, the weaker yen -- which helps boost exports -- was the biggest driver. Japan's Nikkei 225 closed up 1.54% on Monday to 15,619.
In Hong Kong, the Hang Seng was down a minimal 0.05% at 23,684.45. But in China a fatal explosion in the port city of Qingdao which killed 48 people and left 136 injured, pushed down oil producer Sinopec and with it the Shanghai index. Reports said a damaged pipeline at Sinopec's Qingdao refinery had leaked oil into the storm drain system, eventually going up in two massive explosions which ripped through the streets of the city. The Shanghai Composite closed down nearly 0.5% at 2,186.12.