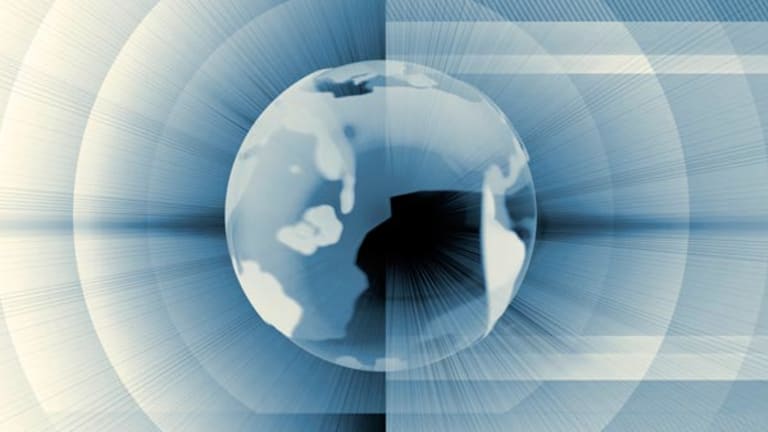 The Deal: European, Asian Stocks Continue Last Week's Losses
European and Asian markets continue last week's losses again on Monday.
European and Asian markets continue last week's losses again on Monday.
LONDON ( The Deal) -- European and Asian markets continued last week's losses again Monday. As well as the continued turmoil on other emerging markets, traders were troubled once again by signs of a further slowdown in China, despite the closure of that country's exchanges for the Chinese New Year Holiday.
It might be an inauspicious start to the Year of the Horse that China's official non-manufacturing index slid back from 54.6 in December to a new low of 53.4. And that figure came on top of a drop in the manufacturing index over the weekend to 50.5. Both indices are still in growth territory, but China's not the expansionary engine of the world economy it once was.
Europe's main markets were also unmoved by better manufacturing data, not only in Germany, but also in the peripheral markets of Spain and even Greece. January readings for the Markit purchasing managers' index, or PMI, came in slightly ahead of expectations for the eurozone as a whole, at 54, registered a 32-month high in Germany at 56.5 and showed growth in Greek manufacturing for the first time since August 2009, coming in at over the crucial 50 point threshold to read 51.2.
But individual stocks provided excitement. In London, beverage can maker Rexam announced an agreement to sell its health care devices and prescription retail divisions to Montagu Private Equity for a transaction value of $805 million, pushing up its share price over 1.30% to 499 pence. And medical device group Smith & Nephew was up 1.66% at 890.5 pence on the acquisition of Nasdaq-listed ArthroCare (ARTC) for $48.25 a share in cash. The British company will pay a total consideration of approximately $1.7 billion for the Austin, Texas, sports medicine and ear, nose and throat specialist, for an enterprise value of $1.5 billion.
Ireland's Ryanair flew Monday morning, rising 5.32% despite announcing another quarterly loss of 35 million euros, as the market seemed to recognize its cost-cutting and promotions will lead to better numbers this year.
But Lloyds Banking (LYG) - Get Report, still one-third taxpayer-owned, led the market lower, falling 3% to 80.79 pence after setting aside another $2.9 billion to cover compensation for misspelling payment protection insurance. The bank is also delaying the restart of dividend payments to shareholders until later this year.