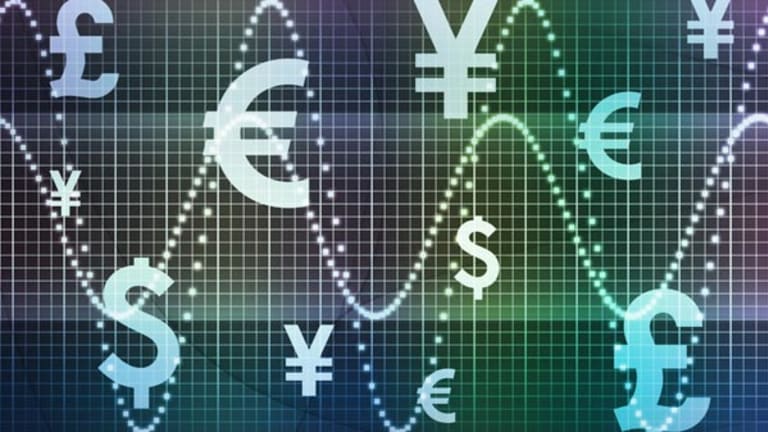 The Deal: Asia Markets Mixed, Europe Brushes Off Merkel Victory
Asian markets aree mixed Monday, with much of the region paring back some of last week's gains.
LONDON (
) -- Asian markets were mixed Monday, with much of the region now paring back some of last week's gains. That's because there's more caution over the
Federal Reserve's
longer-term intentions on the taper. In the short term, the delay might mean less immediate outflow of funds -- but longer term the hot money may still be heading for the exit.
Hong Kong only opened half a day, because of a typhoon warning which was only lowered at the end of the morning. But the Hang Seng still ended down 0.6%.
The Bombay Sensex was down because of a surprise interest rate hike on Friday by the new governor of the central bank.
But Shanghai was up 1.33% -- partly because a half week's holiday last week meant the Chinese market hadn't yet priced in the initial impact of the taper delay. But also because of a better-than-expected Markit/HSBC flash purchasing managers index. It's still an open question whether China has managed a soft landing.
In Europe, Europe markets seem to have brushed off Angela Merkel's victory in the German polls, in part because she's now expected to form a coalition with the opposition social Democrats, after the failure of her existing free market coalition partners failed to get any seats. Markets also not been much interested in better-than-expected purchasing managers index results for the French economy.
Germany's DAX, France's CAC and London's FTSE 100 all opened down. In London, the decliners were the mining companies and the banks as well as the gas distributor
National Grid
.
A weekend report of private-equity interest in
Lloyds Banking Group's
(LYG) - Get Lloyds Banking Group Plc Report
newly spun-out TSB banking group, which is currently heading for an IPO next year, didn't stop Lloyds shares falling.