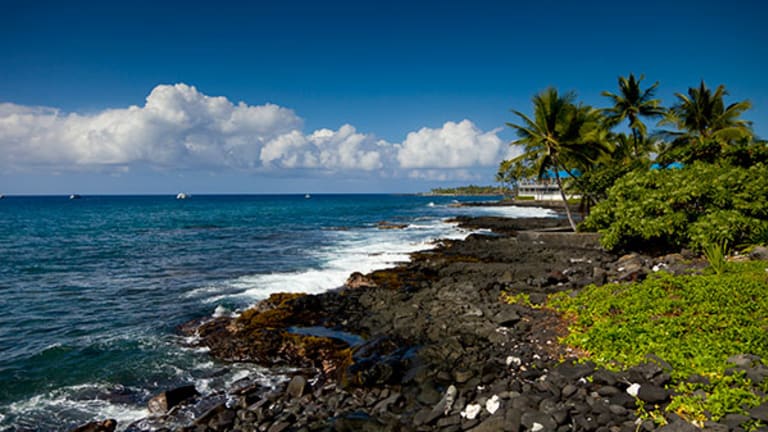 The 10 Most Religious States in America
Here's a list of the 10 most religious states in the country, the result of a 2013 Gallup poll.
NEW YORK (TheStreet) -- It is no secret that the United States is one of the most religious countries in the Western world. While the number of people who consider themselves to be atheist rose 3% worldwide, the number of people who consider themselves religious dropped by 9% between 2005 and 2011. 
A 2012 Pew Research study conducted in over 230 countries concluded that worldwide more than eight in 10 people, or 84% of the world's 6.9 billion people, identify with some form of religion. Christianity is the most popular with 2.2 billion adherents to the faith (32%) while Muslims (1.6 billion or 23%) and Hindus (1 billion or 15%) round out the top three.
According to a 57-country 2012 WIN-Gallup poll, people in the bottom income groups are 17% more religious than those in higher income brackets. About 66% of respondents in the bottom income quintile described themselves as religious while just 49% of those in the top quintile described themselves as such. Some 56% of respondents in the average or middle income bracket described themselves as being religious.
The U.S. has the largest population of Christians in the world with approximately 243 million of the country's 312 million citizens identifying with that religion.
There are many theories about the reason for the U.S.'s high rate of religiosity, including the fact that the New World's first settlers were colonists fleeing religious persecution in Europe, and that some of the country's founding fathers were devout Christians.
Whatever the reason, the U.S.'s large religious population is unique in the Western world and divided strongly regionally. Southeastern states, sometimes referred to collectively as the "Bible Belt," tend to have the densest religious populations while the Northeast tends to be less religious.
This list of the 10 most religious states in the country is based on a Gallup poll conducted from January to December 2013. The poll found that religiosity in the U.S. has bucked the global trend and the number of people calling themselves "very religious" has increased over the past six years to 41.4% in 2013 from 40.9% in 2008.
The poll, which had 174,000 respondents interviewed over a year-long period, found continuity in individual states' level of religiosity from year to year but found a substantial variance state to state and region to region. Added to this list is Gallup information about the political leanings and their index which looked at each state's overall well-being.
10. Oklahoma
% Self-identified as "very religious": 49%
% Leaning Republican: 49%
% Leaning Democrat: 36%
Overall Well-Being Index Score: 64.7
9. North Carolina
% Self-identified as "very religious": 50%
% Leaning Republican: 42%
% Leaning Democrat: 41%
Overall Well-Being Index Score: 65.8
8. Arkansas
% Self-identified as "very religious": 51%
% Leaning Republican: 43%
% Leaning Democrat: 39%
Overall Well-Being Index Score: 64.3
7. Georgia
% Self-identified as "very religious": 52%
% Leaning Republican: 43.2%
% Leaning Democrat: 40.3%
Overall Well-Being Index Score: 66.6
6. Tennessee (tied)
% Self-identified as "very religious": 54%
% Leaning Republican: 45%
% Leaning Democrat: 38%
Overall Well-Being Index Score: 64.3
6. South Carolina (tied)
% Self-identified as "very religious": 54%
% Leaning Republican: 48%
% Leaning Democrat: 38%
Overall Well-Being Index Score: 65.3
4. Louisiana
% Self-identified as "very religious": 56%
% Leaning Republican: 43%
% Leaning Democrat: 41%
Overall Well-Being Index Score: 64.9
3. Alabama
% Self-identified as "very religious": 57%
% Leaning Republican: 49%
% Leaning Democrat: 38%
Overall Well-Being Index Score: 64.1
2. Utah
% Self-identified as "very religious": 60%
% Leaning Republican: 58%
% Leaning Democrat: 26%
Overall Well-Being Index Score: 68.2

1. Mississippi
% Self-identified as "very religious": 61%
% Leaning Republican: 46%
% Leaning Democrat: 39%
Overall Well-Being Index Score: 63.7
Must Read: