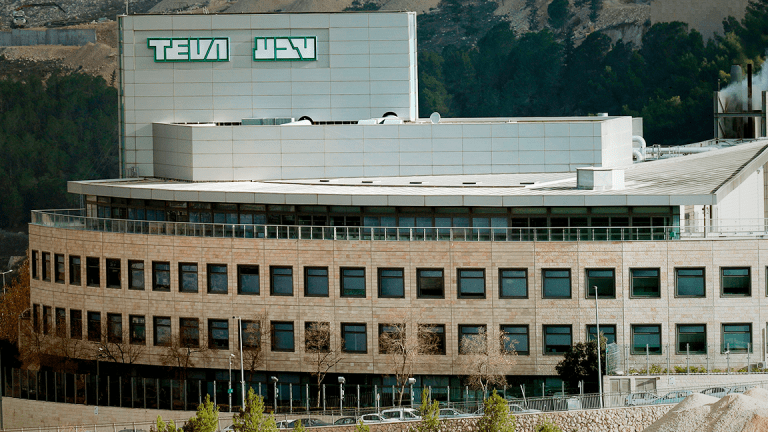 Teva Settles With Oklahoma Over Opioid Allegations
Israeli drugmaker says its payment of $85 million to the state is not an admission of wrongdoing; Johnson & Johnson subsidiary Janssen Pharmaceuticals meanwhile also defends company and says it's open to a resolution.
Teva Pharmaceutical Industries (TEVA) said it's reached an agreement with the state of Oklahoma that includes an $85 million payment to the state -- just days before a trial slated for Tuesday over opioid claims made against the drugmaker by the state's attorney general.
The Israeli drugmaker said that the agreement is not an admission of wrongdoing and that "Teva has not contributed to the abuse of opioids in Oklahoma in any way."
Teva is one of two defendants that settled prior to Tuesday's trial, following Purdue Pharma's agreement and $270 million payment in March. Another target of Oklahoma's attorney general, Johnson & Johnson (JNJ) , said through its subsidiary Janssen Pharmaceuticals, meanwhile, that it's ready to defended the company and said Monday it's open to a resolution.
Teva said on Sunday that it "has resolved this matter in a way that benefits the people who have suffered from abuse of opioids and to help stop the effects of the opioid crisis.
"Teva continues to keep the long-term stability of the company at the forefront," said Teva.
Oklahoma Attorney General Mike Hunter had said he looked forward showing during the trial how Teva and other drugmakers made billions of dollars while deceiving doctors and residents of Oklahoma "leading to the current epidemic."
"The companies knew what they were doing when they hired third parties and key opinion leaders to spread pseudoscience and misinformation about their drugs. They put the corporate bottom line over the health and wellbeing of the thousands of individuals who have become addicted or who have died and we are going to make them answer for that," said Hunter in April when it was decided the trial would be heard by a judge and not a jury.
Teva, however, said it "remains focused on its future as a leader in creating access to life saving medications like the company's recent final approval for the first generic naloxone spray, which is widely recognized as an essential lifesaving medication to combat opioid abuse." 
The drugmaker also said it's ready to "vigorously defend" claims against it.
The funds from Teva will be used to combat the opioid crisis in Oklahoma, said Hunter's office in a statement.
A trial is still set for Tuesday with Johnson & Johnson to be heard by Cleveland County District Judge Thad Balkman.
"We acted responsibly in providing FDA-approved pain medications, and we are ready for trial," said Janssen Pharmaceuticals, which is owned by Johnson & Johnson, in a statement provided to TheStreet on Monday.
"We disagree with the State's overly expansive theories of public nuisance law, which should not apply in this situation. At the same time, as with all litigation, if an appropriate resolution is possible that avoids the expense and uncertainty of a trial, we are always open to that option."
This story has been updated.
Johnson & Johnson is a holding in Jim Cramer's Action Alerts PLUS member club.