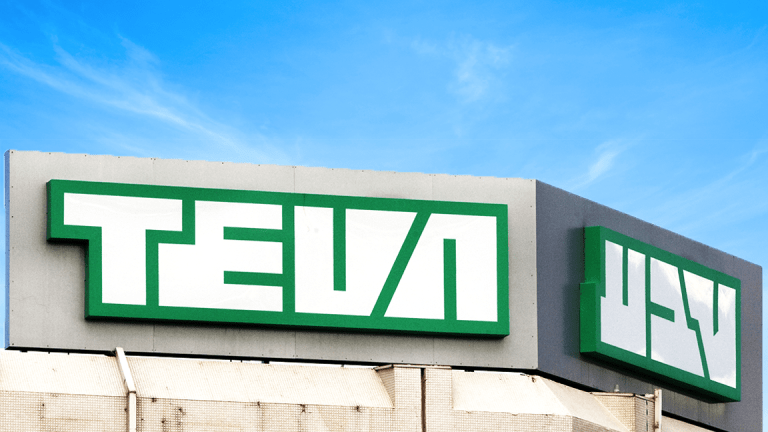 Teva Notches Win With FDA Approval of Generic EpiPen
The regulatory agency has authorized the sale of the drugmaker's generic version of Mylan's EpiPen.
The U.S. Food and Drug Administration has given Teva Pharmaceutical Industries Ltd.'s (TEVA) - Get Report a shot in the arm.
Teva's American depositary receipts shot up on Thursday, Aug. 16, after the FDA approved a generic version of Mylan NV's (MYL) - Get Report EpiPen auto-injector for treating allergic reactions. Teva's ADRs finished the trading session at $24.11, up 7.3%.

The FDA will allow Teva Pharmaceuticals USA to sell its generic epinephrine auto-injector in 0.3 mg and 0.15 mg strengths.
"This represents the first true generic version of EpiPen approved by the agency, as Mylan markets its own authorized generic and Amneal's epinephrine autoinjector is a BX rated version," Leerink Partners LLC analyst Ami Fadia wrote in a note. The BX rating for Amneal Pharmaceuticals Inc.'s (AMRX) - Get Report version means that data reviewed by the FDA were not enough to determine therapeutic equivalence.
Shares of Mylan on Thursday closed at $37.85, up 0.08%. Amneal's sharesfell 1.4% to $21.63.
The near-term competitive landscape is "certainly favorable for Teva, as both Mylan and Amneal have experienced inconsistent supply on their products throughout the year," Fadia wrote.