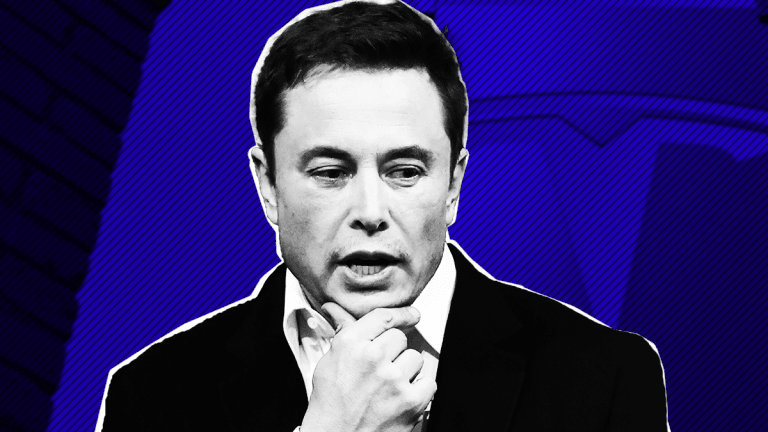 Tesla Vehicles Rank Low In Reliability: Consumer Reports
Cars from Toyota, Mazda, Audi and BMW rank higher in reliability than Tesla's vehicles.
The day that Tesla Inc. (TSLA) - Get Tesla Inc Report reports quarterly earnings, and one day after notorious short seller Andrew Left said Tesla has a stranglehold on its competition, Consumer Reports laid some bad news on the company. 
Consumer Reports annual reliability survey, out Wednesday, said that Tesla is in 27th place for reliability, out of 29 car brands. This is symptomatic of broader struggles in reliability among many U.S. car makers. Buick Cheverolet and Chrysler all finished low in the results, alongside Tesla. Tesla shares, which had gained 2% on the day earlier Wednesday, are now only at a 1% gain on the day. 
It's Asian car makers that are dominating the reliability front with consumers, with Toyota Motor Corp. (TM) - Get Toyota Motor Corp. Sponsored ADR Report  Toyota owned Lexus, and Mazda Motor Corporation (MZDAY) leading the way. European car makers Audi AG (AUDVF) , BMW (BMWYY) finish off the top ten. 
This comes just after Citron Research's Left wrote in a note out Tuesday that "Tesla is destroying the competition." Indeed, he showed numbers showing Tesla was winning, at least in the electric vehicle space. One of the victims to Tesla is actually Lexus, a brand that, according to Consumer Reports, is more reliable than is Tesla. There have been 8,000 Model S deliveries in the third quarter, with the runner up, the Lexus LS, delivering 2,303 deliveries in the same time frame.
There's a possibility, though, that a brand like Lexus could catch Tesla. "Time and time again, consumers tell us that reliability is what matters most when it comes to choosing a vehicle that will meet their family's needs," the Consumer Reports note wrote. 
Tesla reports earnings after the closing bell Wednesday, which will be covered on TheStreet.