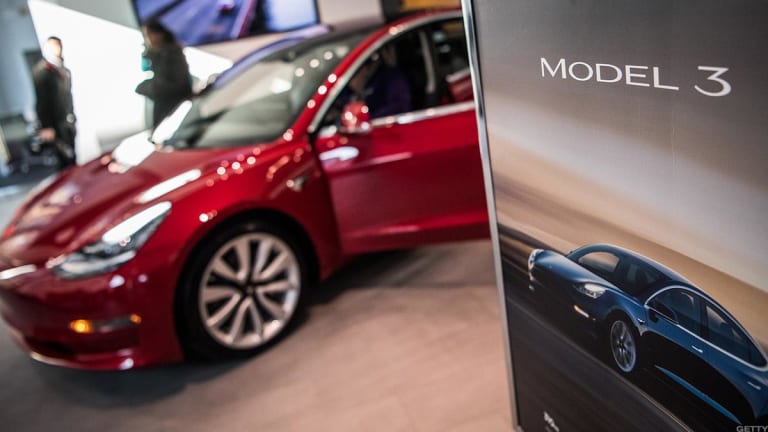 Tesla to Raise Prices by 3% and Plans to Keep More Stores Open
Tesla says it will raise prices prices by 3% and keep more stores open than it had announced in late February.
Tesla (TSLA) - Get Tesla Inc. Report said Sunday in a blog post it would be raising prices prices by 3% and keeping more stores open than it had announced in late February.
"Last month, we announced that we would be winding down many of our stores and moving to online-only sales in order to pass the savings along to our customers," Tesla said in the post on its website.
Because it will be "keeping significantly more stores open," Tesla said it would need to raise vehicle prices by about 3% on average worldwide. "In other words, we will only close about half as many stores, but the cost savings are therefore only about half," Tesla said.
Tesla said current prices are valid until March 18. The $35,000 Model 3 won't see a price increase.
"The price increases will only apply to the more expensive variants of Model 3, as well as Model S and X," Tesla said.
The company had announced on Feb. 28, that it would start shutting down its network of stores and showrooms to focus solely on online sales, a move that, along with the increased delivery costs linked to new Model 3 sales, would carve into first-quarter profit.
Tesla operates 378 stores and service centers worldwide.
Tesla declined 0.2% to $283.50 in trading Monday.