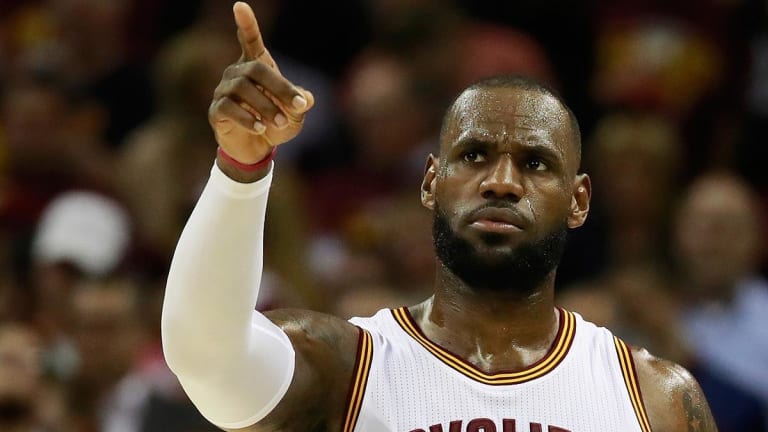 Tesla to Abstain From Capital Markets; Nike to Trounce Under Armour -- ICYMI
Here's what you need to know now for Tuesday, July 3.
What You Missed
No surprise, but there were little fireworks on Tuesday as stocks fell in a holiday-shortened session and ahead of Friday's implementation of tariffs on $34 billion in China-made goods. The Dow Jones Industrial Average I:DJI dropped 114 points, while the the S&P 500 undefined and Nasdaq Composite I:IXIC also dipped.
Tesla Was Hard to Miss
Tesla (TSLA) - Get Tesla Inc Report  was a topic of discussion on this slow Tuesday.
Tesla CEO Elon Musk has hit his elusive target of producing 5,000 Model 3s Tesla electric cars in a week. Musk, however, may not reach his other frequently cited goal of abstaining from the capital markets.
"There was a price that they paid to achieve those numbers but I don't think it's enough that should move the needle in terms of our assumed capital needs," said CFRA Research analyst Efraim Levy regarding Tesla's July 2 announcement that it produced 5,031 Model 3s in the last seven days.
More On the Future of Tesla
Musk had aimed to reach 5,000 per week by the end of the second quarter, and just missed by a couple of days. Tesla now says it can produce 6,000 Model 3s per week by the end of August. Tesla shares closed down 2.3% to $355.07 on Monday, and ticked down another 5% on Tuesday to $317 per share. Shares had traded 6% higher earlier in the day on Monday.
Lebron Won't Be Missing Much
The Golden State Warriors and Stephen Curry may have dominated Lebron James on the court this past season but on Wall Street, The King still reigns supreme.
With James -- a Nike (NKE) - Get NIKE, Inc. (NKE) Report  athlete -- headed to the Los Angeles Lakers, Under Armour (UA) - Get Under Armour, Inc. Class C Report (UAA) - Get Under Armour, Inc. Class A Report the company that sponsors Curry, is likely to take a beating. TheStreet took a crack at the signing, weighing in on the off-court battle between James -- a Nike athlete -- and Warriors guard Curry, which is signed to Under Armour.
"Under Armour's biggest problem is that they only have one player in the game [of basketball]," Susan Anderson, senior analyst for B Riley FBR, told TheStreet's Oscar Gonzalez. "Even if [Steph] Curry is doing well, Nike, is so commanding, it's hard for [Under Armour] to gain an inch. [LeBron's move] can make it even more difficult."
This is an excerpt from "In Case You Missed It," a daily newsletter brought to you by TheStreet. Sign up here.