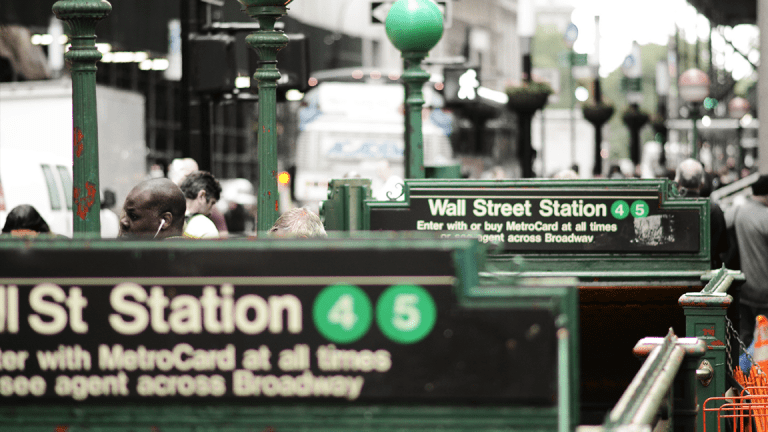 Tesla Take-Private Makes Sense In Many Ways But Remains a Long Shot -- ICYMI
Here's what you need to know now for Tuesday, Aug. 7.
Elon Musk is making a run at Donald Trump for the most loose-lipped chief of any entity, be it a country or a Fortune 500 company. The Tesla (TSLA) - Get Report CEO and founder revealed that he is exploring taking the automaker private for $420 per share, or about $80 billion. While it seems crazy that the company could get a deal done, in some ways it makes a lot of sense. Why would Tesla want to be public? It has shown it can raise capital outside of the public markets. It is also one of the most shorted stocks on any exchange, meaning the company enrages a large swath of people whether it does something good or bad. Then there's the conference calls. Despite his apologies to one disrespected analyst on last quarter's conference call, it's obvious Musk hates the rigmarole of being a public company. "I fundamentally believe that we are at our best when everyone is focused on executing, when we can remain focused on our long-term mission, and when there are not perverse incentives for people to try to harm what we're all trying to achieve," Musk wrote in a statement. I'm sure Tesla flaks also don't love all the scrutiny, either. Now, it's just a matter of getting the money (or debt) together to actually do the $80 billion-plus deal.

Believe it or not the world of finance did have news outside of Tesla on Tuesday. We'll keep it in the world of autos, though, as analysts tackled Ford (F) - Get Report over its bleak earnings release last week. The Dearborn, Mich.-based automaker's 15-cent-a-share quarterly dividend is looking "increasingly fragile" given Ford's deteriorating cash flow, according to Berenberg analyst Alexander Haissl. Ford's core cash flow during the first half of the year was about 26% short of its dividend payment, Haissl wrote in an Aug. 6 research note. With the view that underlying cash flow can no longer cover the quarterly dividend, together with the decline of the company's China dividend and a potential restructuring cash outflow, "the risk of a significant dividend cut has increased," Haissl said. Haissl focused on Ford's China dividend, noting that the dividend income is fading to nearly zero. To bring this full circle, Ford, like Tesla is an auto company no matter how much they want to push technology. As Real Money's Jim Collins points out "Tesla's fixed charges for the next 12 months would be $3.2 billion. So, Tesla would have to make $3.2 billion in Ebitda in 2019 to make a positive economic return. I'm seeing a $3.3 billion estimate for 2019 Ebitda for Tesla on FactSet, so analysts are essentially forecasting Tesla breaks even next year." On that basis, an $80.1 billion valuation would equate to 25 times Ebitda for Tesla, Collins says. "I have no superlatives to describe that, but auto companies are lucky to get 5 times forward Ebitda in the best of times, and the U.S. automakers are nowhere near that valuation now," he concludes.
Markets Today: Stocks held onto their gains in the final hour of trading on Tuesday, Aug. 7, as earnings continued to impress and the S&P 500 edged closer to the all-time high it reached in January. The Dow Jones Industrial Average closed up 128 points, to 25,629, and the S&P 500 gained 0.3%, pushing the index closer to an all-time high of 2,872.87 achieved on Jan. 26. The Nasdaq also rose 0.3%.
Michael D. Brown, Assignments Editor, TheStreet Inc.
Not already receiving In Case You Missed It daily?
Sign up here for this newsletter and other great free content from TheStreet
This is an excerpt from "In Case You Missed It," a daily newsletter brought to you by TheStreet. Sign up here.