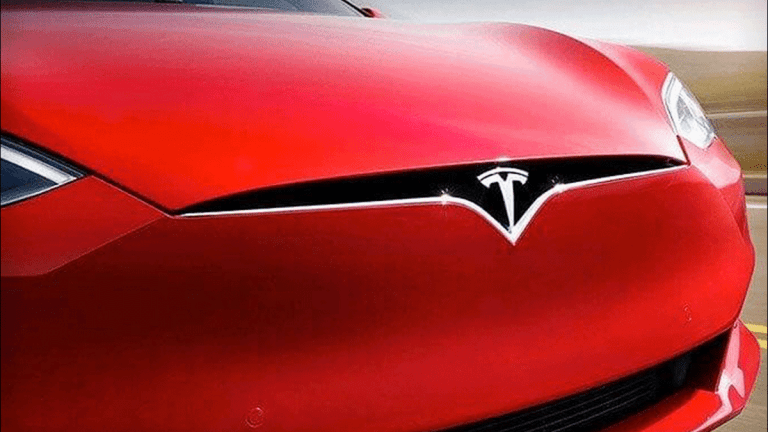 Tesla Reports Earnings on Wednesday: 3 Key Things to Watch For
The keys to Tesla's earnings report are all drivers of the company's ability to become consistently profitable.
When Tesla (TSLA) - Get Free Report reports third quarter earnings Oct. 23, investors will be paying close attention to the electric vehicle giant's road to profitability and ability to deliver its target number of vehicles. 
In the broader picture, analysts polled by FactSet are looking for the company to turn a profit in June of 2020. Investors want to see evidence the company is moving in that direction in the third quarter of 2019. 
For Q3, analysts are expecting revenue of $6.45 billion, an adjusted net loss per share of 46 cents and free cash flow of $32 million. 
Here are the factors that will drive either a positive or negative response to Tesla's Q3 results:
1. 2019 Delivery Numbers
Tesla has a 2019 goal of delivering between 360,000 and 400,000 cars for all of 2019, although analysts are looking for 358,000. 
But the 360,000 delivery number is "ambitious," according to Wedbush Securities analyst Dan Ives. In early October, Tesla said it delivered 97,000 vehicles, which missed then expectations from analysts of 99,000 and the company's own guidance of 100,000. Now, reaching its 2019 goal for deliveries is under slightly more scrutiny. 
Moreover, Tesla's ability to hit or exceed delivery expectations will be a major factor in driving profitability, many analysts have noted. And "balancing the ability to hit these goals with a profitable business model remains the crux of the story for Tesla," Ives wrote in a Friday note.
In the past, Tesla has tried to cut its headcount and other operating costs, but doing so can hamper production capacity. Ives is pointing out that Tesla wants to produce enough cars to meet delivery estimates, all while keeping costs in check. He says achieving that balance is a "linchpin" to Tesla's long-term success.
2. Gross Margins 
As Wall Street looks to each quarter's results for clues that the company is moving in the right direction, gross margins have become increasingly in focus. 
"Gross margins need to tick up," Ives said. He is hoping for 20% or higher gross margins, which would be markedly better than the second quarter's gross margin of 14.5%.
One of the most important factors driving the margin is what portion of deliveries are from higher priced vehicles. Tesla's said that 79,600 low-priced Model 3's ($35,000), versus Wall Street's expectations of 78,500. Meanwhile, Tesla sold fewer than expected Model S's and X's, which sell for $75,000 and $81,000 respectively. This pressures gross margins and restricts Tesla's flexibility to be profitable on a total net basis.
Those results were slightly concerning to some analysts. Needham and Co.'s Rajvindra wrote in an early October note "given the decelerating revenue growth in 2019 and ongoing gross margin pressure, we expect net losses to exceed the losses in 2018." Gill is quite bearish, giving Tesla and underperform rating, but he doesn't publish a price target. 
3. Competition
As Tesla looks to impress Wall Street on deliveries, especially of its higher priced cars, it now must contend with increasing competition. 
"For years, investors have been concerned that Tesla must eventually face a wave of competitive EV offerings in the marketplace that would substantially erode its market and competitive position," wrote Morgan Stanley analyst Adam Jonas in a Tuesday note.
In late August, Alliance Bernstein analyst Toni Sacconaghi wrote in a note that Tesla may be losing market share in Europe to Jaguar and Audi. Furthermore, he noted that Tesla was specifically losing market share in the higher end of the market, pressuring gross margins. 
Jonas, a who has a bull case on the stock of $391 a share that represents 51% upside, isn't fazed. "While there have been new product introductions from the likes of Jaguar, Porsche and Volkswagen, we would describe the state of play within the EV market as fairly peripheral." 
Tesla shares are down 17% year-to-date.