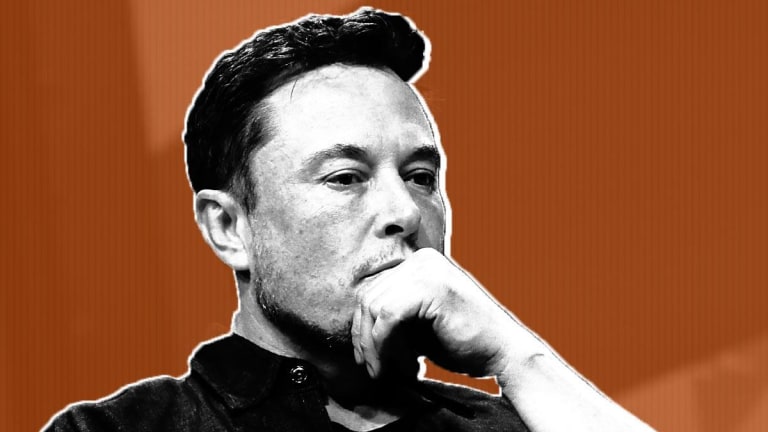 Tesla Has Lost 15% Since Musk's Take-Private Tweet
Tesla is down 15% since Musk's take-private tweet.
Tesla shares were pummeled in Friday's trading, down almost 9% on the day to $305 apiece. 
The stock is down 15% from when Musk made his August 7 "funding secured" tweet, when the shares traded at $363. 
This comes after Thursday afternoon's news that a whistle blower filed a complaint to the SEC that Tesla had concealed theft of $37 million worth of raw materials from its Nevada factory, and that Tesla employees were running a narcotics trafficking ring on behalf of a Mexican drug cartel. And Friday morning, Musk told The New York Times he's been experiencing significant personal and emotional turbulence. That news may be especially magnified given the controversies surrounding Musk and his electric car company, as the embattled Chairman and CEO has tried to persuade his board to take Tesla private - a polarizing idea that some say would be hard to pull off.   
When Musk first made the take-private tweet, shares rallied, as investors anticipated receiving a roughly 20% premium over the price at the time of the tweet. But some in the investing community, as well as Musk himself, have said that the deal could not happen through a leveraged buyout, and that it would likely happen through a significant add to the Saudi Arabian Sovereign Wealth Fund's stake in the company. Musk estimated that roughly two-thirds of Tesla shareholders would have to roll their public shares into private ones, which would take a lot of convincing, as those investors would lose liquidity. 
Some short-sellers, disgruntled by the August 7 stock poop resulting from the take-private tweet, have filed class action law suits against Musk. The Securities and Exchange Commission has also begun a formal investigation into the truthfulness of the "funding secured" comment. 
And now, as Musk has admitted to using heavy amounts of Ambien and having personal troubles, it seems investors are losing confidence in Tesla, at least to some degree. Tesla is now down 1.65% this year.