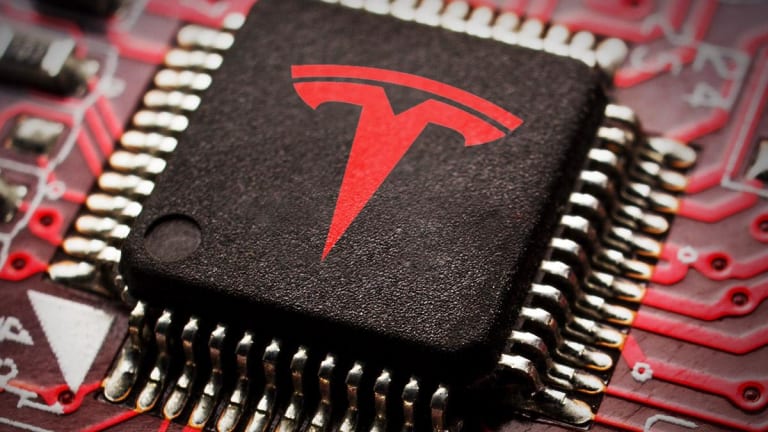 Tesla Going Private: Bull Vs. Bear Case
Here are the scenarios in which Tesla could, or could not, go private.
Pick your sides.
With a share price of $363 just before Elon Musk's 'take private tweet' Tuesday, and an earnings history full of losses, many on Wall Street scratched their heads at why anybody would buyout Tesla (TSLA) - Get Free Report for $420 a share and how a lender could have already signed off on an agreement to finance the transaction. 
Yet, this was Musk's idea. And while the SEC is reportedly inquiring about the truth behind what Musk tweeted, and why he'd make such a market moving disclosure on Twitter, there is polarizing debate about whether or not the seemingly hypothetical transaction is financially feasible.
There are now reports saying that Tesla will meet with advisors for a potential transaction, and that the board will ask Musk to recuse himself from the talks, should they happen. 
Most pessimists say there's almost no way the transaction Mr. Musk speaks of can actually happen. 
Bear Case 
Some quickly thought Tesla would be bought by a private equity group. If a PE group did indeed make a bid, it would likely use some equity, but much of the purchase would be financed with debt, finance professor at San Diego State University and partner at the hedge fund Credence Capital, Scott Kolman told TheStreet.
More On Tesla's Future From TheStreet
A $420 per share purchase price implies roughly a total transaction value of $70 billion. That would mean raising not much less than $70 billion of debt for a transaction that Moody's Investor Service says would be "credit negative," in part because "the company faces maturities of $1.2 billion in convertible debt through March 2019," Moody's analyst Bruce Clark wrote in an note to clients.
In short, the company is consistently free-cash-flow negative and saddled with debt, so more debt doesn't exactly boost a lenders' confidence in Tesla's creditworthiness. "The great difficulty is in lining up debt investors willing to fund 70% of a $70 billion or more record transaction," Securities law professor at Columbia University John Coffee said in an interview with TheStreet. 
"Cant do that with this company," Kolman said. "It has too much debt," he added. "It doesn't have enough cash flow." 
Tesla has "a weak balance sheet to begin with for your traditional leveraged buyout -- you just can't see it happening," Kolman explained. And Tesla's balance sheet has indeed shrunk.
Aside from its dwindling cash, the company's shareholder's equity on its balance sheet has shrunk to $3.9 billion from $4.2 billion over the past six months, according to its financial statements.
Bull Case
But maybe the transaction doesn't have to be done by private equity. Assuming there are several types of buyers that could be interested, there is a "greater than 50% chance that they become private," Managing Partner at Loup Ventures Gene Munster told TheStreet.  
Existing investors could buy out half of the institutional investors, according to Munster. Half of the institutional investors are about 35% of the company. Insiders, who hold roughly 25%, would remain invested. 
Munster's math comes out to a mere $25 billion to $30 billion that investors would have to come up with to take Tesla private - and none of that would be debt. "It's all equity," Munster said. 
The second possibility for buyers is sovereign wealth funds. Saudi Arabia has reportedly accrued a 3% to 5% stake in Tesla. Also, "Norway is a candidate," Munster said. Some of these funds have deep pockets and can stomach some risk, Munster says. 
The third possibility is deep-pocketed corporate buyers. "Companies like Google (GOOGL) - Get Free Report would be ideal," Munster said. "Apple (AAPL) - Get Free Report is another one that makes a ton of sense."
Former Apple CEO John Sculley told TheStreet in 2016 that Apple should have interest in Tesla, despite not buying any sizable business in its history. Watch below.