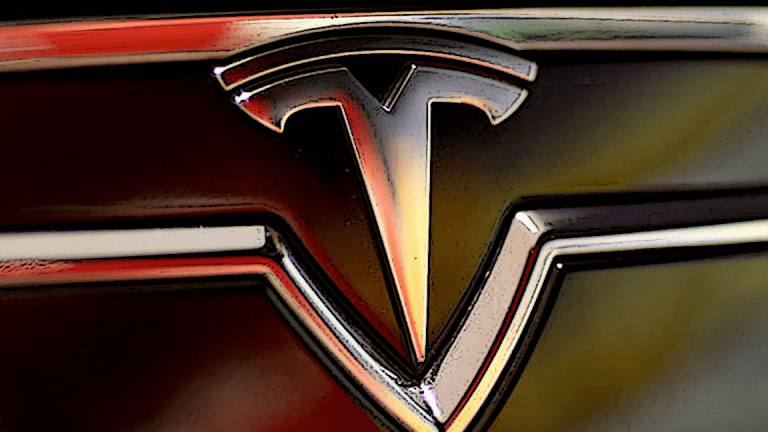 Tesla Faces Investigation After Subcontractor Is Injured on the Job
A subcontractor's jaw was broken after he was struck by a piece of factory equipment.
Tesla Inc.  (TSLA) - Get Tesla Inc. Report is being investigated by California regulators after a subcontractor broke his jaw after being struck by a piece of equipment at the company's factory in Fremont, Calif.
The 30-year old man was hospitalized, Bloomberg reported, after he was struck by a skid carrier and was treated for a broken jaw and lacerations to the face. 
Earlier this week allegations brought by Reveal, a publication owned by the Center for Investigative Reporting, said Tesla, the electric car company, misrepresented serious injuries at its Fremont factory. 
Two days after that report, the California Occupational Safety and Health Administration launched an investigation into those allegations. 
Tesla responded to Reveal's report by saying that it was politically motivated by "an extremist organization working directly with union supporters to create a calculated disinformation campaign against Tesla."
"The injury rate at our Fremont factory is half what it was in the final years of the UAW plant operated by GM/Toyota immediately before us, and we care deeply about the safety and well-being of our people and strive to do better every day," said a Tesla spokesperson, in a statement.
Tesla shares were down 1.6% on Friday.