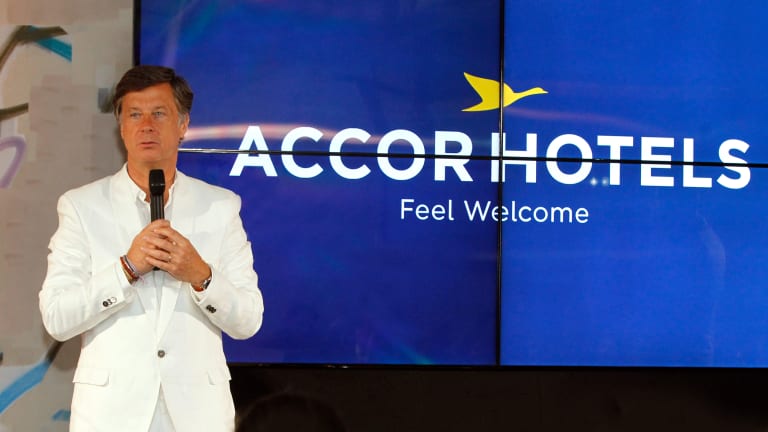 Terrorism Less of a Risk Than Western Media Projects, AccorHotels CEO Bazin Says
CEO of AccorHotels Bazin thinks the risk of terrorism is lower around the world than many in the West believe it to be.
NEW YORK (TheStreet) -- Global tourism is at risk from terrorism as countries such as France and Turkey feel a deep economic ripple effect from recent attacks.
AccorHotels CEO Sebastien Bazin believes that many parts of the world are safer than Western media projects them to be.
"Istanbul is a safe place. What you see on TV is what is not happening in the real world as TV emphasizes everything; makes you feel that it is totally unsafe and you have terror all over. It is not the case," Bazin said on CNBC's "Squawk Box."
While Bazin admits that terrorism is a risk to any multinational hospitality corporation, he says that "you have to adapt to it and face it."
"Accor is in 95 countries. We've never exited any country for any political or terrorism risk. We never ever have and never will," Bazin stated.
The counter to terrorism for AccorHotels is knowing when to stop development in a country to keep from overextending.
"My job is to predict for the next five to 10 years from today. Face tomorrow but basically think about it the long as way in the long term," Bazin noted.
The risks of having a hotel in a country that is politically unstable or carrying the brunt of terrorist attacks is that there are other countries, both developed and emerging markets alike, where hotels are doing well. Bazin contrasted that while AccorHotels may not be doing well in France or Brazil, Germany and the Asia Pacific are doing very well.
"The first semiannual numbers show we're down 4% versus consensus, but we're up last year in a very difficult time. The resiliency of Accor is huge," Bazin added.