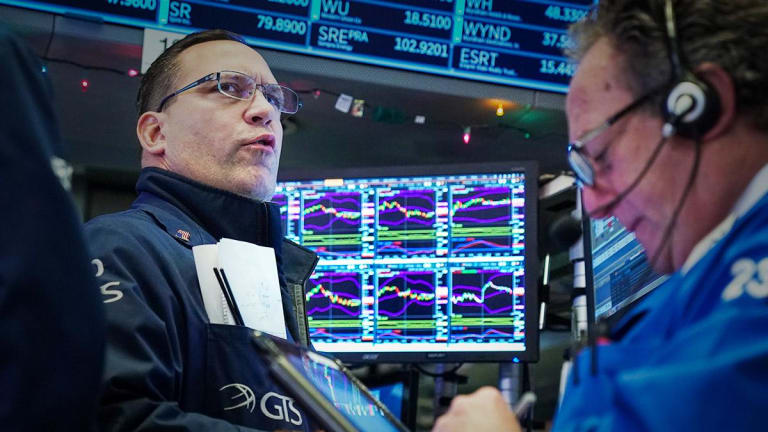 Terex Stock on a Roll as Heavy-Equipment Maker Crushes Earnings Estimates
Terex rises after the heavy-equipment maker rolls out earnings that beat Wall Street expectations.
Shares of Terex Corp. (TEX) - Get Free Report rose Monday after the heavy-equipment maker reported strong earnings that beat Wall Street expectations.
Terex's stock price jumped 3% to $36.35 after the company, which make tower cranes, mixers and utility trucks, reported fourth-quarter earnings per share of 51 cents. That was a 55% rise over last year and beat the 46 cents predicted by analysts surveyed by Zacks.
The Westport, Conn.-based company reported a 16% rise in fourth-quarter revenue over the same period in 2017, rising to $1.23 billion, above the $1.2 billion estimated by analysts, according to Zacks.
Sales of material processing equipment helped lead the way with a 20% increase in sales, to just under $340 million, and a 34% rise in net income to $47.7 million.
Sales of "aerial work platforms," such as bucket trucks, rose 19.4%, while crane sales increased 12.4%.
Operating income for 2018 came in at $208.6 million, or $2.71 per share, up from $128.4 million, or $1.35 per share, in 2017, the company said.
"Overall, our global team executed well in the fourth quarter, completing a strong year for Terex," said John Garrison, Terex chairman and CEO, in a press release. "In 2018, we grew sales by 18%, improved operating margins, and significantly increased EPS."