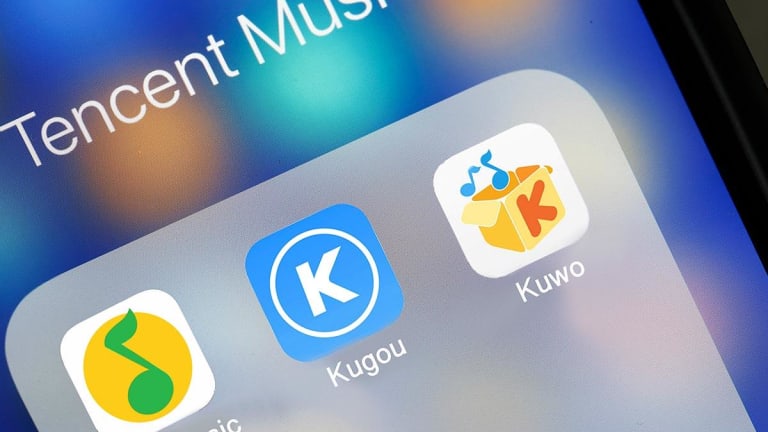 Tencent Posts Big Second Quarter Earning Miss as Game Problems Persist
China's Tencent Holdings posted much weaker-than-expected second quarter earnings Wednesday as Asia's second-largest tech company continues to suffer from concerns over its ability to moentize popular video games.
China's Tencent Holdings Ltd. (TCEHY) posted much weaker-than-expected second quarter earnings Wednesday as Asia's most-valuable company continues to suffer from concerns over its ability to monetize popular video games.
Tencent said net income for the three months ending in June came in at 17.9 billion yuan ($2.6 billion), down 2% from the same period last year and well shy of the 19.3 billion yuan estimate. Net income for the first half of the year was marked at 41.2 billion, the company said. Second quarter sales were also shy of estimates, with revenue rising 30% from last year to 73.68 billion yuan compared to a 77.66 billion forecast. Online ad sales of 17.9 billion also missed the Street forecast of 19.3 billion.
"On behalf of the Board, I would like to thank our staff and management team for their professionalism, dedication and hard work," said chairman Ma Huateng. "I would also like to express our sincere gratitude to our shareholders and stakeholders for their continuous support to the Group."
"We believe that our unwavering commitment to building a healthy ecosystem around our core capabilities will enhance the user experience and will further create value for our shareholders," Ma added.
Tencent shares fell 3.61% in Hong Kong trading Wednesday prior to the earnings release, extending their decline to around 10% over the past four days and 17.5% since the start of the year, taking $150 billion from its market value since its January peak.
The company's two main social media platforms, WeChat and Wexin, saw average monthly user growth slow to 9.85%, compared to 10.9% over the first quarter Tencent said, although the total rose to 1.06 billion.
Tecent shares have been under intense pressure of late following a decision by authorities in China to ban the sale of the "Monster Hunter: World" video game, which it liscened from Japan's Capcom Co Ltd for sale on its WeGame platform.
Another attempt to sell a popular game, the combat-focused "PlayerUnknown Battleground", was also blocked following complaints that it was too violent.  
"In China, DAU for our smart phone games grew at a double-digit rate year-on-year, but monetisation per user declined as users shifted time to non-monetised tactical tournament games," the company said.
"Looking forward, we are seeking to reinvigorate our mobile game revenue growth, via initiatives including deepening engagement with our existing major titles, monetising the proven popularity of tactical tournament games, launching a broader range of games in high-ARPU categories (such as the RPG genre), and increasing contributions from publishing our China-developed games internationally," Tencent added.