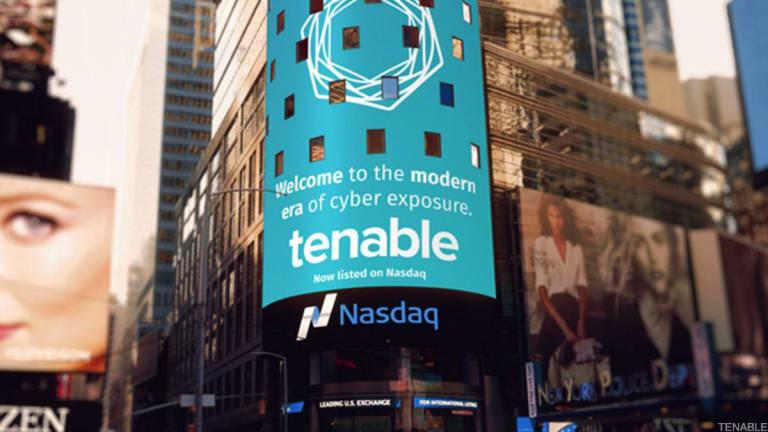 Tenable CEO on Cybersecurity: It's One of the Foundational Issues of Our Time
CEO of Tenable discusses cybersecurity for companies and consumers.
The market agrees: cybersecurity is a key growth area.
Tenable Holdings Inc. (TENB) had its initial public offering on Thursday. After opening at $23 a share, Tenable ended the day up about 30% to $30.25 a share. The company finished the week with a $2.78 billion market cap.  
"I think cybersecurity is one of the foundational issues of our time," Tenable CEO Amit Yoran told TheStreet. He said that going public was not influenced by a political environment dominated by fears of Russia election hacking.  
"I don't think that [WSJ report about Russian hackers] is a surprise to security officials...with this understanding, Tenable has been developing technologies to help utilities understand" their risk. Yoran added that "cyber-hygiene" is important for both consumers and companies to protect themselves."It is incredibly important as every organization leverages tech that they understand how and when they're exposed and how they can leverage it."
Yoran said that he applies the same advice to companies as regular consumers.
"It's basic blocking and tackling," he said. "When you have a system and you get alerted by the vendor that...there's a patch or an update, to make sure that you apply that update. Don't hit ignore. Apply the patches and updates. It makes a difference."
Yoran's assertions on the importance of cybersecurity for companies show up in the financials. 
Tenable's sales surged 51% year over year in 2017 to $187.7 million. Sales in the first quarter gained an impressive 46%. Billings were also strong in the quarter, up a blistering 47% from the prior year.