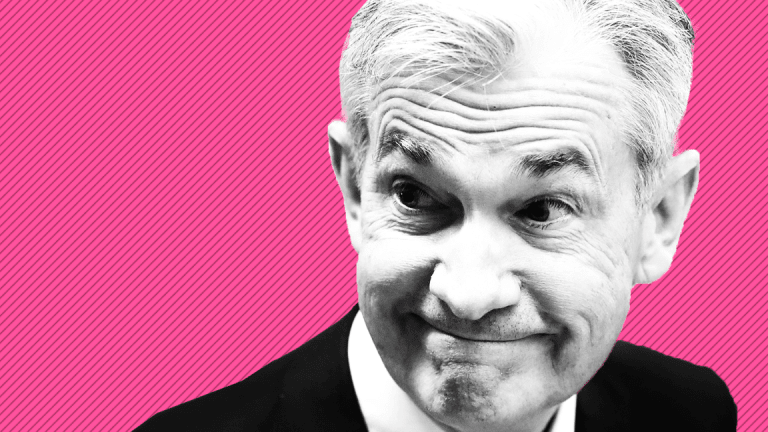 Ten-Year Treasury Bonds Just Hit a Key Threshold
The 10-year Treasury yield is rising. Here's why.
The 10-year Treasury yield hit a high of 3.004% on Friday, Sept. 14.
That 3% threshold is key for the bond market, as rising yields could signify a healthy economy and an on-target interest rate hiking schedule from the Federal Reserve. Bond yields rise when prices fall. The two-year treasury was also climbing, but less so, hitting 2.79%. The treasury also just issued $1.079 trillion of new debt, putting more price pressure on the treasury market. "You see some supply coming in, and that could put some pressure on," Charlie Ripley, Senior Investment Strategist at Allianz Investment Management told TheStreet. 
Even though the consumer price index numbers came in short of expectations this week, rising 2.7% year-over-year, there are several data points making investors more optimistic on the future, Jody Lurie, Director and Corporate Credit Analyst at Janney Montgomery Scott's Investment Strategy Group Told TheStreet. "CPI and PPI both missed expectations this week, but you have other areas - consumer and business sentiment - that have been relatively high recently," she said. Indeed, the NFIB Small Business Optimism Index, released Tuesday by the National Federation of Independent Business, ticked up to a record 108.8 in August. 
Wages are starting to pick up as well. Wage growth, coupled with the relatively weak CPI data, indicates stronger buying power for consumers. "If you have good wage inflation, that means theoretically, that individuals have more money in their pockets, and if you don't have other signs of inflation showing in consumer goods, that can be a real positive," Lurie said. "The consumer could have better buying power," she added. Average hourly earnings for non-farm payrolls rose 2.9% year-over-year, the fastest rate in nine years. 
Still, concerns over the state of trade relations between the US and its partners are weighing a bit on the bond market. "As long as we have the contentious trade issues, there's going to be some uncertainty about growth down the road, and that's really what's weighing on the long end of the market," Ripley said. The 30-year treasury yield is sitting around 3.1% Friday, creating a thin spread between itself and the 10-year. Lurie agrees, saying that significantly more tariffs could stunt economic growth, and therefore could invert the yield curve quicker, as bond investors would rush into longer-term treasuries. 
The 10-year Treasury yield has moved inversely to the stock market this year, but that trend has changed in recent weeks, with the yield moving up when stocks move up. U.S. stocks were gaining Friday as hopes of renewed trade talks between the U.S. and China may be in the works. China said Thursday it received an invitation from Treasury Secretary Steven Mnuchin to re-start talks, and noted that the two sides were working out details as to how and when the new meetings would take place. 
Earnings growth and GDP growth numbers have come in stronger as of late, which is a big reason why the market is getting some confirmation that the economy is picking up, several sources told TheStreet. That confidence is aiding the market's view that the Federal Reserve will keep raising rates, and that bond investors should hold out for higher yields to come. There's "a fair amount of confidence that we are both on solid economic footing and that the [Federal Reserve] will make good on its drive to raise rates two more times this year," Mike Loewengart, vice president of investment strategy at E*Trade, told TheStreet. 
Start, and end, your trading day right with TheStreet's 'Daily Snapshot' on your favorite smart-speaker. Learn more about TheStreet's market coverage for your trusted smart-speaker here.
The 10 year treasury is settling at around 3% so far in early trading. 
To be a profitable investor and build long-term wealth, you need the right information and techniques. Join TheStreet on Oct. 13 in New York for "Invest Like the Pros: Jim Cramer's Boot Camp for Investors." Sign up here.