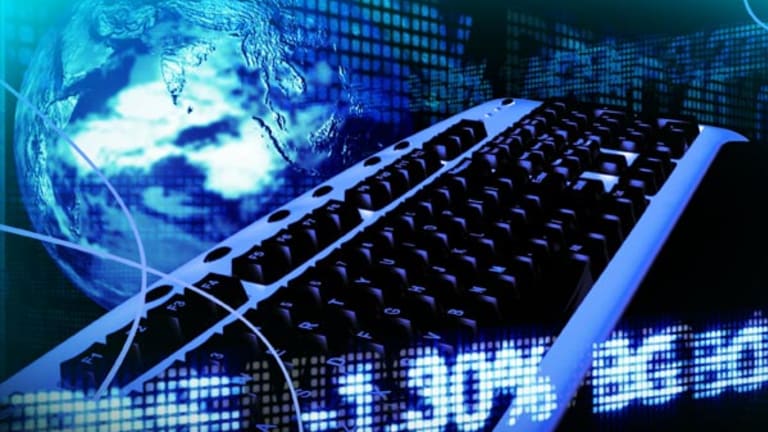 Telestone Ripe for Growth
As Chinese telecom operators build out their 3G networks, this equipment maker will profit.
Editor's note: The following article was written by Maj Soueidan, the founder of The Markets Edge Hedge Fund and GeoInvesting. Soueidan's "GeoTeam" of researchers and analysts uses fundamental criteria to analyze micro- and small-cap stocks.
Telestone Technologies
(TSTC)
provides 2G and 3G wireless communication access coverage solutions to telecom companies such as
China Mobile
(CHL) - Get Free Report
,
China Telecom
(CHA) - Get Free Report
and
China Unicom
(CHU) - Get Free Report
through its branch offices in China across 26 provinces.
A number of factors should support this company's growth. Before we discuss them, however, let's look at what Telestone does. The company:
Develops wireless, IP, CATV access network unification solutions technologies (WFDSTM) that are proprietary for carriers or building owners for their local information access network.
Designs and manufactures telecommunication equipment used in its access network systems or sold directly to other telecom vendors.
Implements its access solutions by installing the network systems at client sites through its nationwide branch offices.
Following are important bullish factors for the company and its stock:
The Chinese government will spend $70 billion over the next three years on 3G initiatives. This creates both visibility and acceleration in TSTC's business.
TSTC has aggressive goals over the next two and a half years to increase its domestic market share from 5% to 33%, indicating that it intends to capture a good deal of government-allotted spending with its new WFDSTM technology.
International business accounts for less than 5% of TSTC revenue. TSTC plans to expand its operations in the U.S. and other developed markets with its WFDSTM technologies, while serving those that are underdeveloped and behind the technology curve with its mature 2G technology to extend the life cycle of its 2G products.
TSTC has issued 2009 guidance of $70 million in revenue, up 100% year over year. Based on its 2009 first-half performance, we assume TSTC can minimally maintain 17% net margins, implying an EPS figure of $1.14. (15% tax-rate assumption). Our EPS assumption is likely conservative, as Telestone's annual after tax margins are typically around 20%.
Industry Standard?
Telestone can address a multitude of wireless and all types of fixed cable lines needs, including those associated with security, phone, TV and computer applications with this new technology. Before 2009, these needs were addressed with separate solutions resulting in higher costs and less efficiency, exacerbated by architectural constraints.
The company tackled this dilemma in 2008 and 2009 when it launched its WFDSTM technology.
"As an all-optic network, WFDSTM combines the technologies of ROF (radio over fiber) and its proprietary system components to transmit all kinds of information feeds into a building. This system supports all mobile telecom networks and a variety of other networks including WLAN, FTTH, telephone networks, and video surveillance systems. The benefits of the technology are substantial cost savings over old technologies, low loss in information transmission, easy and quick installation, low intrusion to the construction and minimal maintenance."
In simple terms, the WFDSTM platform allows all aspects of a client's wireless and wired needs to be addressed as one comprehensive solution. WFDSTM has become more significant since China began granting third generation (3G) licenses during the first half of 2009. 3G systems put greater technical demands on the communication networks in buildings due to signal strength and frequency -- demands that WFDSTM can handle much more effectively than traditional wired and wireless methods.
Gaining Traction
Currently, TSTC is the only Chinese company offering a WFDSTM type platform. Even as competition enters the market, Telestone has a significant advantage because customers will likely be hesitant to switch to another provider with unproven reliability.
Telestone believes that customers will gravitate to its services as the advantages it offers have the huge potential to save time and money.
Telestone's Hurdles
As we followed the Telestone story for a couple of years, we witnessed the stock's peaks and valleys. However, it appears that the company finally has an opportunity to take a nice leap to the next level of growth -- an opportunity that we feel was hampered by the delayed launch of 3G in China, ultimately forcing customers to postpone spending.
With the 3G launch out of the way, it appears that one more hurdle is impeding Telestone's progress. The company has been experiencing accounts receivable collection delays as a result of multiple factors including timing of capex and effective live network dates in addition to massive industry consolidation that occurred during the past year to create the big three providers of today. However, the company anticipates that this situation will improve going forward:
"During the 2009 2nd quarter reporting period account receivable turnover has improved by nearly 30% when compared to the 1st quarter of 2009.
"While we believe having a good long-term relationship with our clients is very important, we will spend additional efforts on collecting accounts receivables, and expect to perform well in the next half of 2009."
With the formal launch of 3G and an improving accounts receivable outlook, investors may begin take notice of TSTC, especially because the stock is selling at only seven times our implied 2009 conservative EPS guidance, has no long-term debt and sports a book value per share of $5.35.
Telestone's Risks
Apart from the nature of the business, which may lead to inconsistent quarterly results, there are a few issues that you should consider when investing in TSTC.
As discussed above, Telestone's accounts receivable position continues to be an issue, and even more so when combined with the company's high accounts payable standing. The problem is exacerbated if accounts payable becomes due prior to the company's ability to collect cash from operations or ability to collect receivables. As the company accelerates growth, it will need working capital.
Per Telestone's 2009 second-quarter filing, operating cash flow is negative, although it balances annually. We are hopeful that increasing sales and improved collections will resolve this issue.
Investors should also be aware that there is a certain level of business risk when dealing with Telestone's integration of its business plan into international markets.
Finally, Telestone needs annual certification in order to bid on new business, albeit a requirement that has never posed a problem for the company.
At the time of publication, Soueidan was long TSTC.
Maj Soueidan founded The Market's Edge, LTD. in 1994, The Markets Edge Hedge Fund in 2006 and GeoInvesting, LLC in 2007. Through his involvement with the equity markets, he developed the strategies that are now at the core of the hedge fund and GeoInvesting (http://www.geoinvesting.com). Maj currently leads a team of researchers and analysts (a.k.a. the GeoTeam) that help investors identify opportunities in today's volatile stock market. The team uses fundamental criteria to analyze stocks in the micro-cap to small-cap arena.