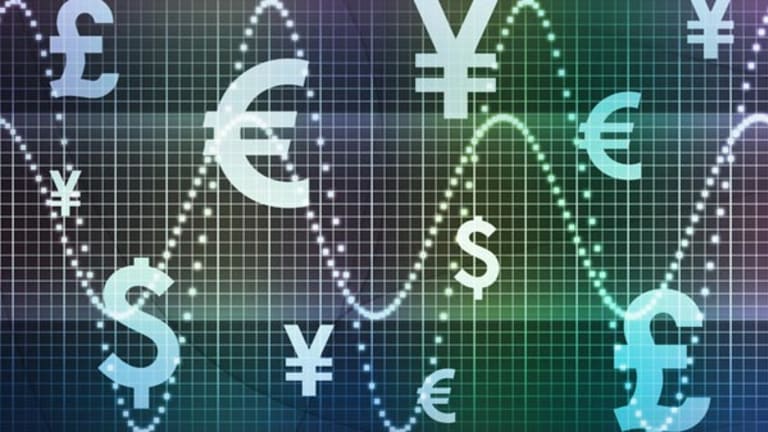 Tel Aviv Market Matures
An executive with the Israeli stock exchange explains some of the options for bulls and bears alike.
Whether bullish or bearish, investors who want to take a chance on the Israeli stock market have several options for exposure, including some creative ways they might not have expected to find.
Of course, there are risks, as the recent combat between the nation's armed forces and Lebanon-based Hezbollah fighters showed, but that doesn't mean it's impossible to find an area of at least relative safety.
When considering Israel-related equities, one of two broad avenues is normally followed. The first is the export-oriented approach, which is based on the belief that Israel's technological innovations are worth investment capital regardless of the country's economic or geopolitical situation.
The theory is that tech companies who conduct their business mainly overseas, and often list in the U.S., are less likely to be influenced by political unrest at home.
A popular alternative would be the economic approach. This method is based on the sense that Israel's market can yield high returns thanks to the nation's economic expansion, in which case, shares of the leading banks, like
Bank Leumi
, or local industry, such as
American Israel Paper Mills
, or even the real-estate firm
Azorim
, would be worth considering.
To get this kind of exposure, investors must open an account with one of the numerous brokerages operating in Israel in order to gain access to the local market. Most of the major U.S. investment banks have representation in Israel.
A more conservative route would be to own exchange-traded funds. There are 22 ETFs tracking local indices and subsectors, and seven reverse ETFs that short the main indices, such as the
Mabat Banks Reverse Certificate
. Reverse ETFs have become more popular, as evidenced by a spike in trading volume during the second quarter.
"There are a lot of pros and cons about getting into the Israeli market now," says Yuval Ben-Ze'ev, an analyst at Clal Finance in Tel Aviv. "I would say that theoretically this is a good time to buy, though I don't consider the market to be particularly cheap at this point."
Ben Ze'ev explains that despite a month of war, the economy will maintain its momentum, while "strong earnings reports from the major banks will support continued growth." Nevertheless, the risk is still there, Ben Ze'ev cautions. He recommends stock picking rather than buying an index.
To better understand both the good and the bad about investing in Israel,
TheStreet.com
recently spoke with Ronit Harel Ben Ze'ev, senior vice president at the
Tel Aviv Stock Exchange
. The following interview has been edited for length, clarity and style.
TheStreet.com
:
How has the Israeli market performed compared with other markets in the last few months?
Harel Ben-Ze'ev
: The Israeli market has shown remarkably low volatility despite an emerging-market selloff and a month-long war. We consider this market as being a small yet sophisticated one, which offers the high returns that are typical to emerging markets and the volatility and transparency of a developed market.
We were all amazed at how resilient the market proved, starting with the local currency that kept strengthening instead of losing ground during the war and with the relatively minor share declines in spite of war. In fact, the
Tel Aviv 25 index fell less than the
Nasdaq Composite
over the same period in July. Since the beginning of the year, the TA 25 is up about 2%.
What do you mean by a sophisticated market?
The amount of ETFs, reverse ETFs, and many other financial instruments, such as covered warrants on crude oil futures, and commodity trading, indicate that this market is not a typical emerging market, but in many ways a developed one.
What is the most actively traded ETF?
The four different ETFs tracking the TA 25 index are the most traded ones. The fact that there are four ETFs for the same index allows investors to choose the issuer with the lowest commission. The derivatives market has also become extremely active. For example, the number of contracts on the TA 25 index has increased this year by more than 20%.
Over the past three eventful months, the Tel Aviv market dipped by only 2.4%, while the
Morgan Stanley Emerging Markets Fund
barely moved over the same period. During 2006, trading volume grew by 50% from last year, driven by the introduction of new ETFs and by regulatory changes that enabled pension funds to increase investments in equities.
One of the downsides of this market seems to be low liquidity and a high ownership percentage compared with a small public free float. Most of Israel's corporations, including its largest conglomerates, such as IDB Holdings or Africa Israel Investments, are very closely held. Are there any efforts to change this?
Yes. Although we cannot force shareholders to sell their stakes, we are gradually increasing the free-float percentage required to be listed on an index. This means that a company that wants to be listed on one of the Tel Aviv indexes has to have at least 25% of its shares as free float.
On average, the public's holdings of outstanding shares has grown from 35% in 2000 to about 55% in 2005.
How much are foreign brokerages involved in Tel Aviv trading?
Currently there are four foreign stock exchange members,
Deutsche Bank
(DB) - Get Deutsche Bank AG Report
,
UBS Securities
(UBS) - Get UBS Group AG Registered Report
,
HSBC
(HBC)
and the newly appointed
Citigroup
(CB) - Get Chubb Limited Report
, and there is talk about one or two more that plan to join the
Tel Aviv Stock Exchange as members.
More importantly, we just recently decided to allow other major brokerages around the world to become remote members without requiring them to open a branch in Israel. This was just announced, so it's still too early to know which brokerages will join.
How is this going to affect the market?
There is no doubt that adding TASE foreign members will increase liquidity and trading volume. Through these members, investors from all over the world can easily access the Israeli equity market using the various instruments offered by their local brokerages.
What is the trading method on the TASE?
The TASE is a fully automated and transparent market, which offers both equity and fixed-income trading and manages an automated clearing house for maximum transaction efficiency.
The TASE is owned by its members. Will the exchange go public at any point?
We are very proud of our low commissions, which have decreased significantly over the past years. I think that a for-profit institution cannot maintain such low listing commissions, and it is our mission is to provide a service, rather than profit from it, so going public is not on our agenda. The TASE is part of the regulatory system in Israel that wants to promote its listed companies and serve investors as efficiently as possible.
We are also proud of our strict corporate governance rules that were in place years before Sarbanes-Oxley
in the U.S.. In Europe, for example, companies are still not required to file quarterly reports, but TASE has required quarterly reports for over 20 years. Investors need to know that a strong securities commission regulates the market for maximum investor protection.
Finally, is the Israeli market an investment opportunity or a risk?
The fact that the market was completely stable during such political turmoil highlights its immense potential. The currency strength compared to the dollar's decline also means foreign investors are confident in its prospects.